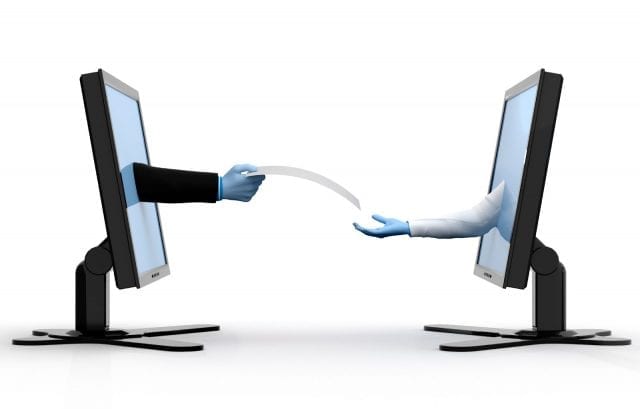 So, what is screen sharing? In simple words, it is the method of sharing the contents on your screen with either another device or multiple devices. It is also called desktop sharing. Sharing may include all the materials on a screen or a particular window, thus allowing you to have entire control of your desktop visibility and an assurance of privacy. When you share your screen, you can quickly show your friends and colleagues the contents or media on your device without passing through the stress of transferring it all; the materials may be documents, images, videos, and presentations. Aside from that, screen sharing also allows you to navigate the interface and make any changes you want while the recipient watches you as you do the changes.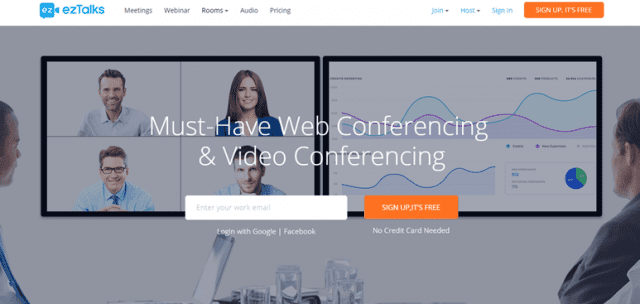 Screen sharing works by a method of breaking down the depicted information on the screen of the device into encoded packets of information, and then it sends them through the internet to the receiving device. The receiving device will then reconstruct the contents received from the sender. Most of the modern screen sharing software designed has the ability to not only compress the data to reduce bandwidth requirements, but it is also able to monitor the activity that runs on the screen carefully. The software transmits the information only when there is a change or movement. This feature helps to make the connection stability better and also improves the image quality.
An important question to ask is, does Screen Sharing Work on Any Device and Operating System?
Most devices carrying the ideal software that would perform the function supports the screen sharing functionality. What it means is that you can share information from your desktop computer, your mobile device, and even your tablet and also receive information in the same way. Additionally, screen sharing can take place on multiple devices simultaneously.
It is also independent of platforms; what this means is that screen sharing can take place on more than one device with different operating systems.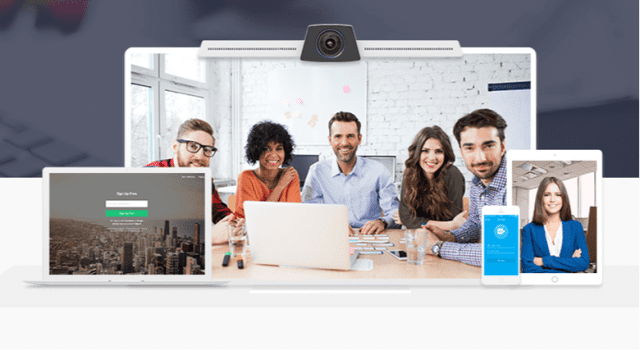 As we may know, screen sharing works as a result of software that links devices together over the internet, so, to successfully share your screen with another device, all you need to do is ensure that there is an active internet connection and that both devices have the same program installed in them. Once you successfully do this, any of the devices below can perform screen sharing without any problems of compatibility:
Most people use screen sharing as an alternative to webinars and online meetings. It allows you to share presentations, slides and other files with a vast number of recipients at the same time. Screen sharing is the perfect tool that one can use for software training; it means tutors/educators can easily connect to and show their users the different steps required for learning and development.
It is, therefore essential that you get the best software that will enable you to perform screen sharing on your device without any setbacks. And that is why ezTalks is the ideal for the job. With ezTalks screen sharing capabilities, you can perform screen sharing without any hassle. When you work with ezTalks, you have access to the session recording feature that allows you to recycle your materials as a tutor or trainer for future purposes. Using ezTalk's screen sharing software, you can share your latest presentations, documents or video clips and get everyone on the same page with no need to refer to their manual documents or look for information elsewhere. In this way, it becomes not only a business tool for you but also a powerful learning aid.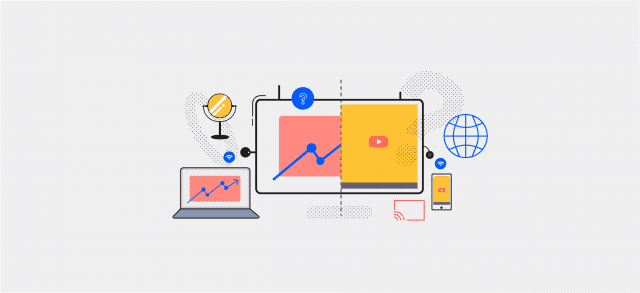 Final Thought
Screen sharing is a useful tool for businesses and training. With it, you can enjoy the fun of having conference calls, teaching sessions, and meetings from any location. It doesn't matter if you are working from distance or your team members are in different geographical areas, you can create immediate collaborative communication that makes you feel as though you are physically present. And with ezTalks screen sharing software, it can only get better!