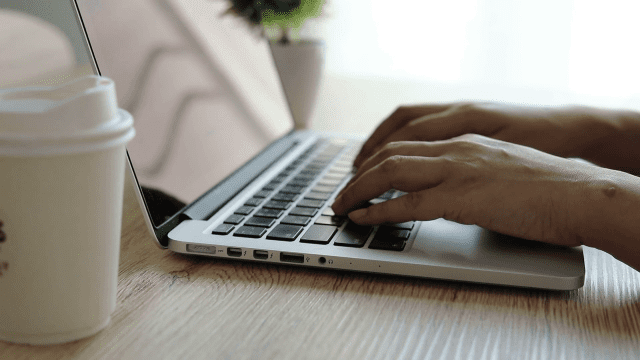 Before writing about the best keyloggers that you can get, let's first take a look at what keyloggers actually are. Keyloggers, also referred to as Keystroke Loggers are software programs that are designed to record all keyboard strokes that someone makes on a computer. Although there are available in the form of a hardware device, the software keyloggers are more popular. They are legal to use, and companies will use this software to make sure that their employees are not doing something else, or parents might use it to monitor their child's activity.
If you are wondering what are the best keyloggers software that you can get, here is a list of the top 5 ones that you can download: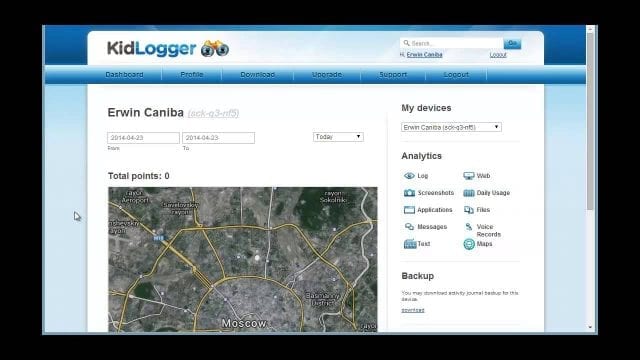 1. KidLogger
KidLogger is a keylogger for Windows that is designed for parents in order to allow them to monitor what their kids are doing online. What is special about this is that it tracks at what hours and for how long they have been using their PC, what applications they use, what websites do they choose to visit, what they write to someone on the Internet, whom they talk to, and a lot more. The program also supports the most popular messaging platforms, such as Skype, Viber, Facebook, and WhatsApp. Parents will be able to choose how they get their reports and the options are through email or locally.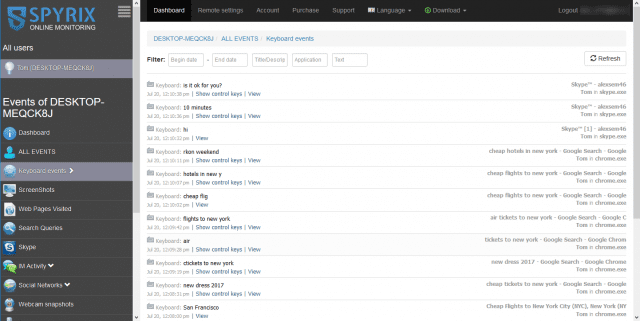 2. Spyrix Free Keylogger
Spyrix Keylogger is an award-winning program that ensures that it is completely undetectable by antivirus programs. As the developers call it, this keystroke recorder can be controlled from any device and place, keep in mind that the device will need to have an Internet connection for it to work. What this means is that you will not have to physically retrieve the log files and access the computer that is monitored.

3. Wolfeye Keylogger
This German-produced keylogger is compatible with Windows 10, 8, 7, and even the long-forgotten XP. The whole idea is based on the social media generation and Wolfeye can capture email, chat, Facebook, and website activities with a simple click of a button and it will send the data to a remote location through email or FTP. This software received a German IT innovation award and it has been selected as the best software of 2017 for small and middle-sized businesses.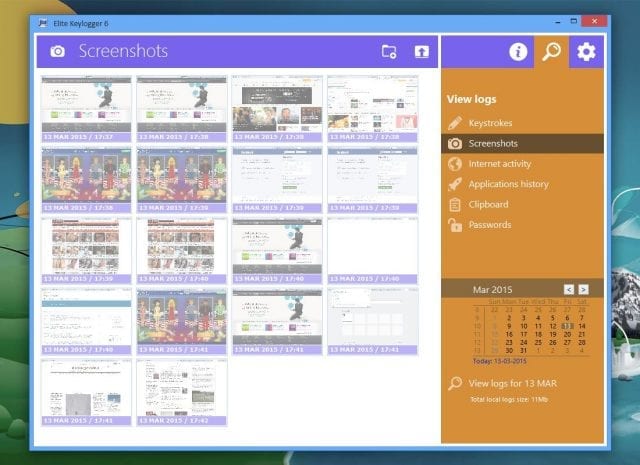 4. Elite Keylogger
The Elite Keylogger is one of the most popular choices for Windows 10. The users often praise how easy it is to install the program, as well as how easy it is to use it. In case that the program runs into problems, they will be able to contact remote support, which is now available 24/7. Sometimes, it is important for someone to log the strokes without being detected and this program does exactly that while it is working in the background without affecting the overall performance of the computer and system.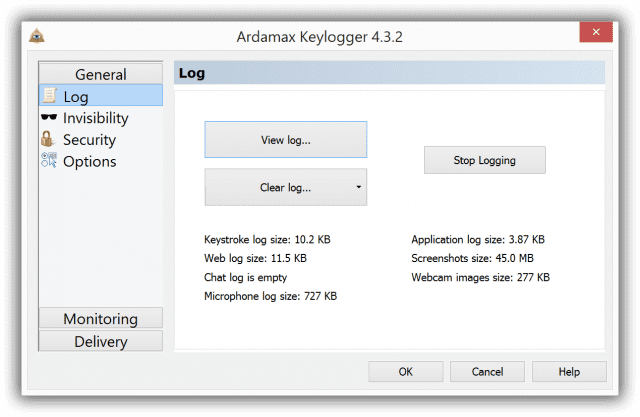 5. Ardamax Keylogger
This program is compact, but it is quite capable. What makes it stand out from the crowd is that it has the ability to access the microphone in order to record audio files, and it can also access the camera to record videos. If you combine that with its ability to capture strokes, you get a quite powerful tool to monitor computer activity.
Conclusion
These are some of the best keylogging software, and if you need to monitor your kids, employees, or even your husband or wife, you can choose some of these programs to help you.