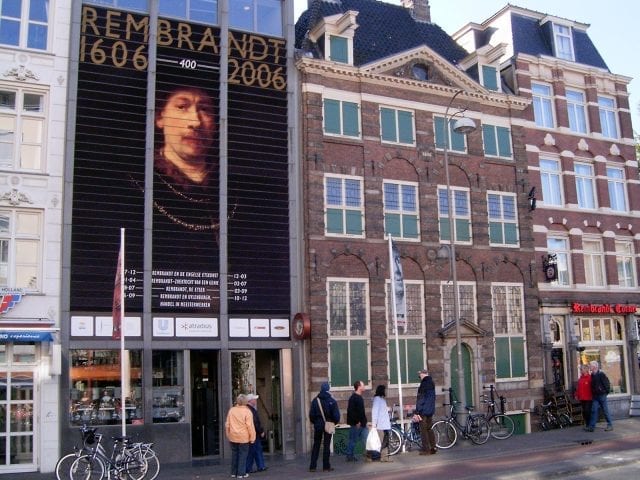 When you are going to a museum you are able to capture a bit of the painters' souls. There are not a lot of people who really enjoy doing this, but those who are interested in art, know-how precious those moments are. There are not a lot of museums where you can see the most famous paintings in the world, but those who allow that privilege, are usually really big and need a travel guide.
If you are one of the people who love going to museums and look at masterpieces created by the most famous painters, you've probably heard about the Rembrandt house museum.
For people who are planning to visit this museum, we made a travel guide so you can look at everything that needs to be seen and to have some basic knowledge of the thing that are presented there. Remember that these museums take time, and after you are done with it, you will need some time to gather your emotions and to think about the impression the art made on you. So, it will be smart to spare a day for every beauty your eyes can see.
What to Expect at the Rembrandt House Museum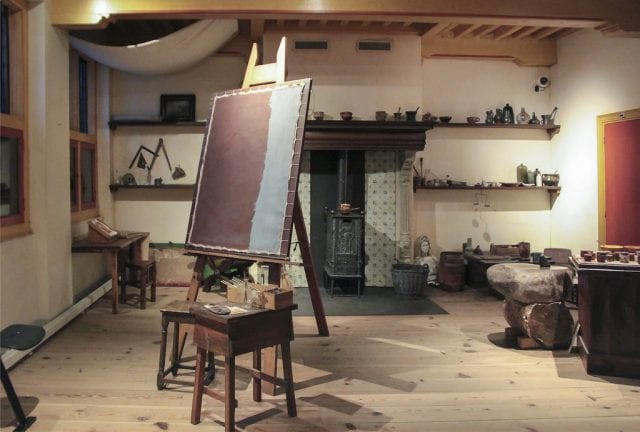 The Museum became a public shrine to the artist in 1911 and before that, it was his primary residence and art studio.
The house was converted into a museum so that it can showcase Rembrandt's rare paintings, personal memorabilia, and sketches.
You should know that the museum offers a complete overview of the painter's work, including 260 of the 290 etchings that he made. It also houses a small number of paintings by his teacher, pupils, and contemporaries.
Apart from the artwork, the house museum was tastefully decorated with objects, décor, and furniture from the 17th century.
In 2017, two undiscovered paintings from the painter's collection were added to the museum. These paintings, Man with Sword and Portrait of Petronella Buys were initially thought to have been painted by some of Rembrandt's students or assistants, but now they are considered more of a rush job by the painter.
The great thing about the House Museum is that if you are interested, you can not only view the works of art by Rembrandt and Pre-Rembrandt artists, but you can also participate in 2 special activities at the museum.
The first activity you can do is to learn how to paint and sketch just like Rembrandt at a live painting demonstration. This activity is organized daily at the museum.
Second, you can visit the Laboratory Rembrandt exhibit. There you can get a peek at how scientists and historians employ advanced technology to examine Rembrandt's work. The technology is used to find details that the naked eye would never catch.
Mesiterdrucke.uk advises that you can opt for an audio guide to make the experience more insightful. You will be able to hear about the history of each painting on display and room with an audio guide that is available in multiple languages.
Greatest Works of Art at the Rembrandt House Museum
There are so many important pieces of art that the Rembrandt House Museum houses. However, there are a few pieces that are classified as a must-see.
Here are some such paintings that were made by Pre-Rembrandtists:
The Crucifixion, 1616 – Pieter Lastman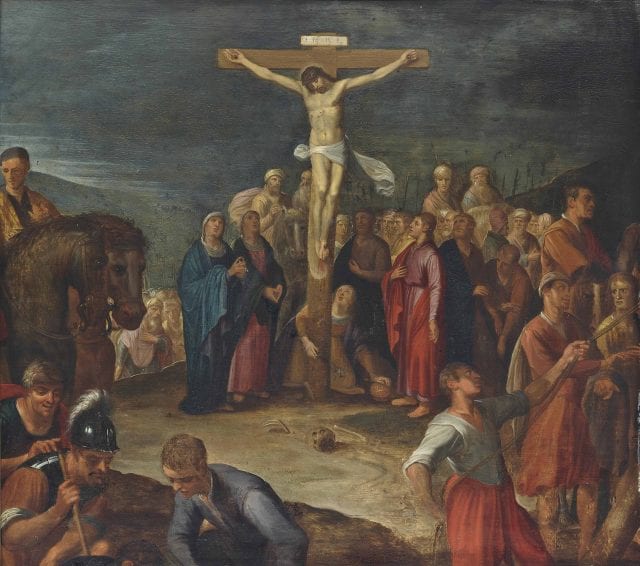 This painting is said to be both haunting and beautiful. It depicts Christ's crucifixion at Golgotha, the Place of the Skulls.
Pieter Lastman created 4 known crucifixion paintings, but this is definitely the best known and the most significant one.
The Triumph of Mordecai, 1617 – Pieter Lastman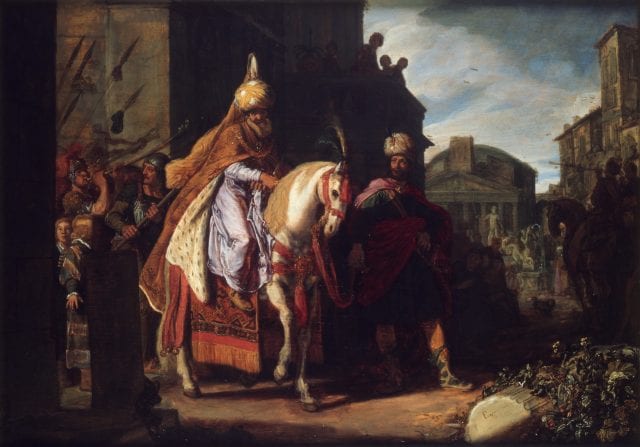 The Triumph of Mordecai recounts the tale of Mordecai, who prevented a conspiracy against King Ahasuerus.
The story goes as that Haman, who assumed that he was being honored, suggested that the person should be given a glorious procession through the city. This included that the honored person would wear the king's clothes and riding the king's horse. Lastman captivated this story in his painting.
The Lamentation of Abel, 1623 – Pieter Lastman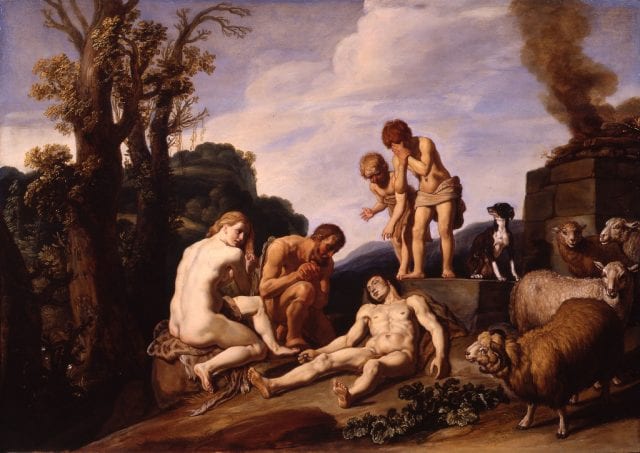 This painting was renowned and in it, you can see the portray of Adam and Eve as they are mourning their son Abel, who, as we all know from the Bible, was slain by his brother Cain.
There are a lot of art enthusiasts that claim that the figures could also be other children of Adam and Eve.
The Expulsion of Hagar, 1614 – Jan Pynas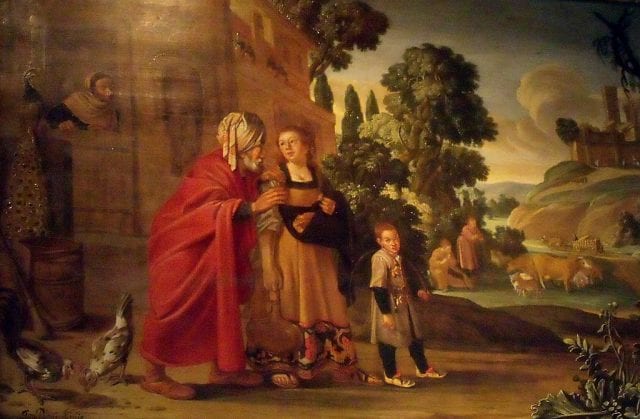 This painting is described as a favorite subject as Jan Pynas and his contemporaries. What makes this painting special is the rendering of the story that's different from others.
In the painting, the hoop that's held by Ishmael in place of the regular bow and arrows is portrayed perfectly and many come in the Rembrandt House Museum just to look at this masterpiece.
The Sacrifice of Abraham, 1612 – Pieter Lastman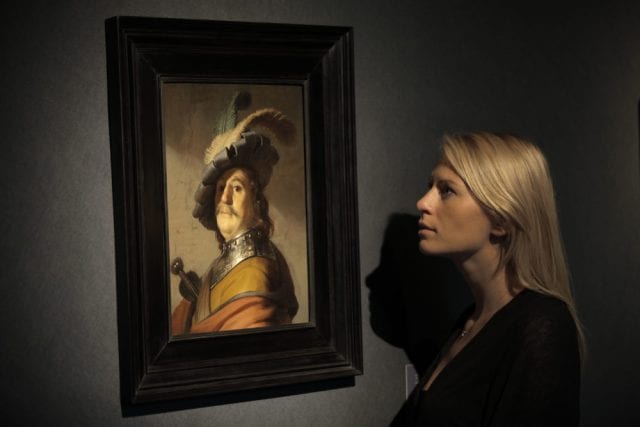 This masterpiece showcases the moment Abraham was tested by the Lord to sacrifice his son Isaac but stayed his hand.
As you probably already know, Rembrandt painted the same story several times. Did you know that Lastman had a considerable influence, not only on the work of Rembrandt but also on that of other painters?
Tickets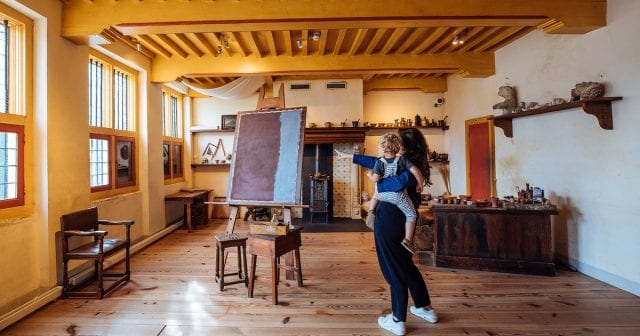 If you want to visit the Rembrandt House Museum you can get tickets both on the spot and online. If you are only visiting Amsterdam for a few days, then you may want to skip the line and get the tickets online.
The online tickets will save you the hassle of waiting in long lines and you will be able to focus on the magnificent artwork that you are there to see.
The price of the ticket defers depending on the number of people in a group or if you are visiting alone. You can purchase the tickets, both online and in the Rembrandt House Museum starting from 14 euros.
The Museum is open Monday to Sunday: 10:00 AM to 6:00 PM. Until you visit it, check out this website to learn more about Rembrandt.
Do you have a favorite museum? Unfortunately, we cannot afford to see every masterpiece ever made, but we can definitely spare some money and travel to a new country to see the work of our famous painter.
There are a lot of travel agencies that can make a plan for you and include the visit to the museum in their offer. You can even try and get a few weeks off and try and visit several countries and museums.
No matter what, the Rembrandt House Museum is definitely one worth visiting and if you have the chance, you should go there and make new memories. You can even buy a few little souvenirs that you can bring home and that will always remind you of the special time you had there.