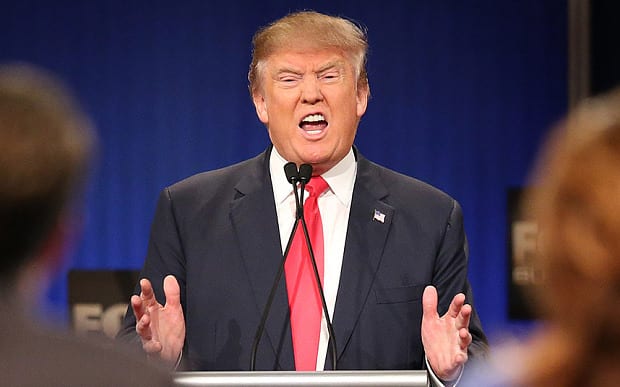 August 11, 2011. Ames. All eyes are locked on Fox News and tonight's Iowa Straw Poll Debate. Eight Republican candidates will be on stage, and more importantly on national TV, while two qualified candidates are left on the sidelines.
Fred Karger snubbed by IA GOP
While the Iowa Straw Poll is anything but democratic, sponsors should at least follow their own published guidelines and not change the rules at the last second to accommodate some secret agenda.
The debate will be held tonight at 8:00 CST at Iowa State University. The nationally televised event will air on Fox News and run for two hours.
Republican Presidential candidates participating in the event include Mitt Romney, Ron Paul, Michele Bachmann, Tim Pawlenty, Herman Cain, Jon Huntsman, Newt Gingrich and Rick Santorum. Followers of the GOP race for President will notice at least two names missing from that list – Michigan Congressman Thaddeus McCotter and California GOP activist Fred Karger.
Both McCotter and Karger have satisfied the published requirements for participating in tonight's Iowa Straw Poll debate. But for some mysterious reason, both candidates are being quietly left out.
In Rep. Thaddeus McCotter's case, the snub is blatant and obvious. The actual poll will feature 9 candidates, but the debate will only include 8. The Iowa Straw Poll will include McCotter's name on the ballot for this Saturday's vote, but they won't allow him to participate in the informative debate. When pressed for an explanation, Fox News Vice President Michael Clemente clarified, "A candidate must be polling at least one percent in nationally recognized polls".
That brings us to our second snubbed candidate – Fred Karger.
Well known inside GOP circles nationally, the Californian has consistently polled higher than one percent since he announced his candidacy for President on March 3, 2011. In fact, in the most recent national poll by Harris Interactive, Karger polled 2 percent, tied with Pawlenty and ahead of candidates Jon Huntsman, Rick Santorum, Gary Johnson and Thaddeus McCotter. Still, Fred Karger is being bared from participating.
Karger released the following statement to campaign officials:
"I am a declared Republican candidate for President of the United States who meets all of the requirements to participate in the Fox News Debate on August 11, 2011 in Ames Iowa.
Your criteria states:
Candidates must satisfy the following by 4 p.m. CDT on Tuesday, August 9, 2011
1. Registered with the Federal Elections Commission as a presidential exploratory committee or presidential campaign.
2. Meet all U.S. Constitutional requirements.
3. Garnered at least an average of one percent in five national polls based on most recent polling leading up to the registration day.
Attached is a new national poll that came out yesterday. It was conducted by Harris Interactive, sample size 1,168 that was in the field between August 2 – 4, 2011. The Harris Poll tested all 12 major declared Republican candidates for President. I am at 2%, tied with former Governors Tim Pawlenty and Jon Huntsman. With this latest national poll, I now meet your objective criteria of averaging at least 1% in five national polls."
While debate sponsors Fox News, the Washington Examiner and the Iowa Republican Party can't seem to credibly explain why McCotter and Karger are being unjustly excluded from tonight's debate, some aren't being shy about their suspicions. Fred Karger is the first openly gay Presidential candidate in America's history. Coupled with the fact that the GOP isn't exactly friendly to alternative lifestyles, their reasoning seems obvious.
This isn't the first time Fred Karger has been snubbed by the GOP and its debate organizers. He was also left out of the recent New Hampshire Republican Presidential debate sponsored by CNN, WMUR and the New Hampshire Union Leader. Read the Whiteout Press article 'CNN NH GOP Presidential Debate Snubs Candidates' for the specific details in that incident.
The Iowa Straw Poll has lost some of its credibility in recent years. Instead of functioning as a gauge of Republican voter sentiment and support, it has instead become a fundraising goldmine for the Iowa Republican Party. How it works is, candidates purchase tens of thousands of tickets to vote in the poll. They then send their army of supporters out to canvass the entire state of Iowa, handing out tickets to their candidate's supporters along the way.
In reality, only around one percent of eligible Iowa voters will actually vote in the Iowa Straw Poll. And as far as the event's track record goes, the results have only predicted the future President one time since the days of Ronald Reagan. That was George W. Bush's first run for the office.
While the two snubbed candidates and their supporters are justifiably angry, the other insult by Fox News and the Iowa Republican Party is to America's voters. Being virtually unknown to the nation outside of their home states, just like most of the candidates who will be on stage tonight, Republicans across the country would have appreciated the chance to meet Mr. Karger and Mr. McCotter tonight. Instead, Fox News and the Iowa GOP offer contradictions, double standards and a real glimpse into the heart of the Republican Party.
Subscribe to Whiteout Press – only 12 issues per month in your email Inbox. It's FREE and you can unsubscribe at any time. Simply enter your email address above and hit 'Submit'.