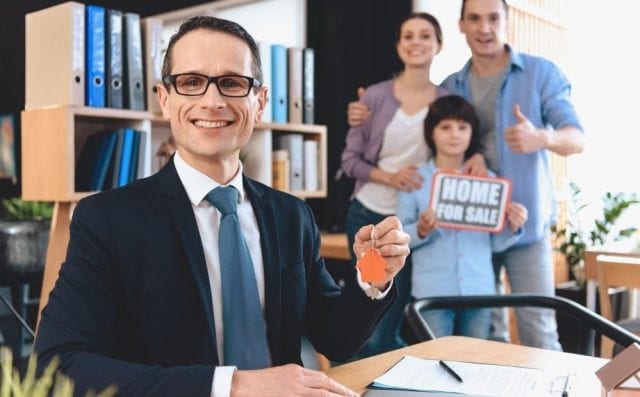 Real estate is exciting, fun, and lucrative. It's also challenging, competitive, and demanding. If you want to get your foot in the door of this industry and capitalize on rewarding opportunities, there's no better way to start than by becoming a real estate agent.
Why Become a Real Estate Agent?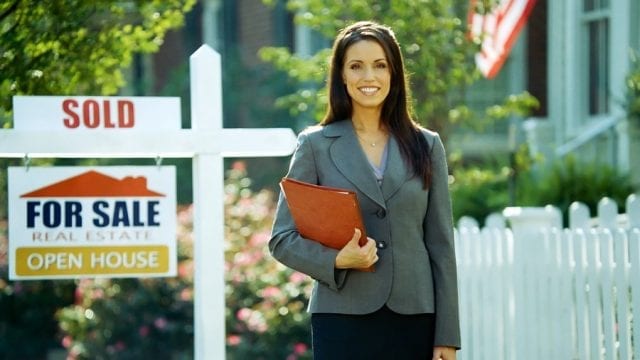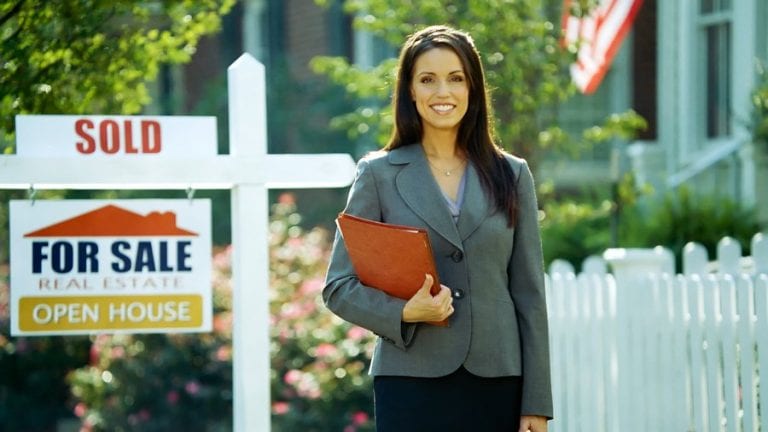 Data shows there are currently a little over 2 million active real estate agents in the United States. Approximately 1.3 million of these agents are realtors. (In order to become a certified realtor, you have to obtain a license, register as a member, pay annual dues, and abide by the NAR Code of Ethics & Standards of Practice.)
But just because 2 million other people are licensed real estate agents, doesn't automatically mean you should be, too. This is a highly personal decision – and one that you need to pursue with clarity and context.
Generally speaking, people pursue careers as licensed real estate agents for one or more of the following reasons:
Whether you want to treat it like a side hustle and work 10 hours per week as an agent, or you plan to do this full-time and are willing to put in 60 hours per week, you have the flexibility to set your own schedule. (Best of all, it can change from day to day.)
Unlimited income potential. Once again, you are in control of your income potential. Some people are fine selling a house every couple months as a way to generate some extra income, while others generate six- and seven-figure annual salaries.
Complete independence. Assuming you pick the right broker, you'll have complete and total independence as an agent. There's no boss or manager to tell you what to do. You can come and go as you please, choose your hours, and decide how and where you want to work.
Excellent networking. Realtors are some of the most well-connected people in a given city. On the business side of things, they have personal relationships with other agents and brokers, bankers, lenders, contractors, and service providers. On the client side, they meet people from all walks of life. You never know when one of these relationships will come in handy!
Valuable skillset. As a real estate agent, you'll nurture a powerful skillset that can be used in multiple areas of your life. For starters, you learn how to interact with people, deal with emotions, handle confrontation, and negotiate. From the business side of things, it helps you get familiar with real estate transactions and values, which could help you become a lucrative investor one day.
It's hard to argue with the benefits. Whether this is something you've contemplated doing for years, or it's a newfound desire, pursuing a career as a real estate agent could prove to be highly rewarding for you and your family.
5 Helpful Steps You Need to Take
Becoming a real estate agent isn't overly complicated, but there are a handful of moving parts involved. Here's a simple yet systematic approach:
1. Research Your State's Licensing Requirements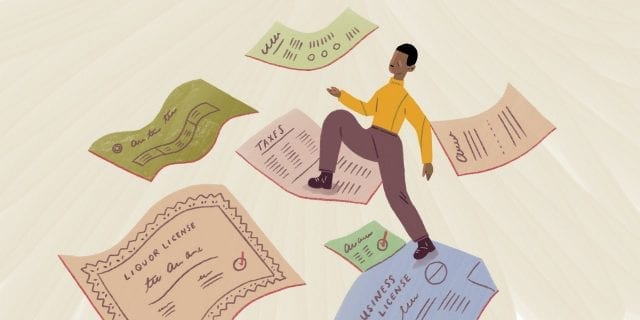 While many states follow similar systems and processes, it's important to note that each state and U.S. territory has its own unique licensing requirements. This means a real estate agent in New York and a realtor in Oklahoma might be in the same career field and do the exact same work on a daily basis, but the process behind how they got to where they are can look totally different.
State requirements differ in numerous ways, including training requirements, education rules, and background checks.
It's important to research the licensing requirements in your state. If you're going to ask people about the process and how it works, speak with people who have direct knowledge of your state.
2. Take an Online Real Estate Course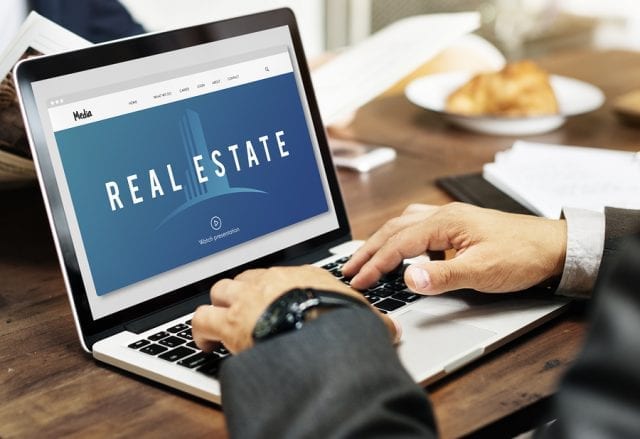 Regardless of your state, you'll need to pass a couple of exams in order to become a licensed agent. This includes both a state-level exam, as well as a national one. These exams can be tough and you'll be required to take a certain number of real estate education hours in order to sit for the tests.
The best way to get your real estate education hours is to take an online real estate license course. Companies like RealEstateU offer fast and affordable courses for students in a variety of states, including New York, California, Texas, Pennsylvania, Michigan, Virginia, and Georgia.
3. Sit for the Real Estate Licensing Exams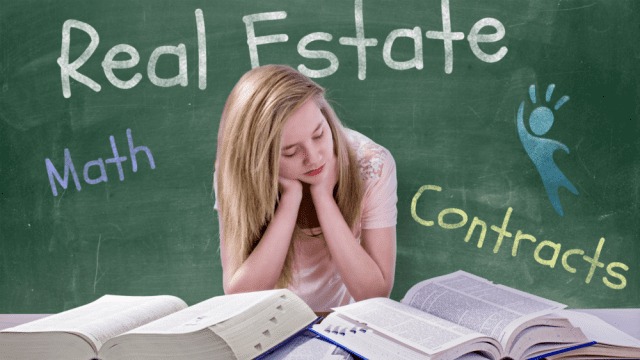 Once you've completed your real estate education coursework, it's time to apply for your license and take the required tests. First, you'll need to pass the state exam. Once you pass this one, you can proceed to the national exam. Pass the exams, pay your fees and dues, and you're well on your way to becoming an agent.
4. Find a Broker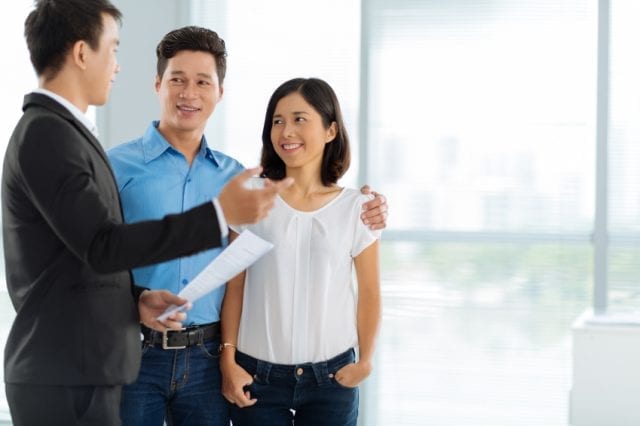 States don't let real estate agents go and do their own thing! They require you to "hang" your license with a broker. This broker promises to sponsor and manage you for at least the first couple of years. After that point, you can decide to continue working with a broker or apply for your own brokerage license.
5. Get the Word Out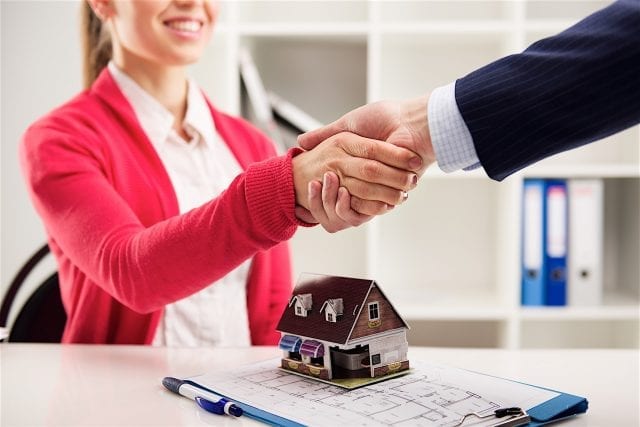 You're now a real estate agent. The only remaining steps are to start gathering experience and to pick up your first client. The best way to do this is by getting the word out. Tell friends, family members, and everyone you know!
Launch Your New Career Today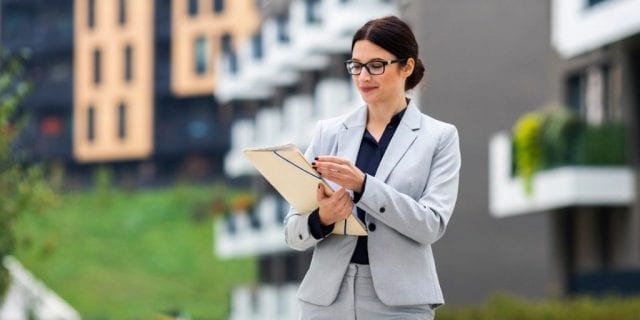 One of the best parts about starting a career in real estate is that you can do it at your own pace. If you're currently in between jobs and want to dive in headfirst, you can fast track the process and get licensed in a matter of weeks. If you still have another job and are looking to test the waters, you can take it slow and knock out different steps of the process over multiple months.
It's all up to you!
As you've probably gathered from this article, that's kind of the theme to becoming a real estate agent. Yes, there are certain steps and recommended techniques, but it's ultimately your call as to how you want to proceed.
What will you do?