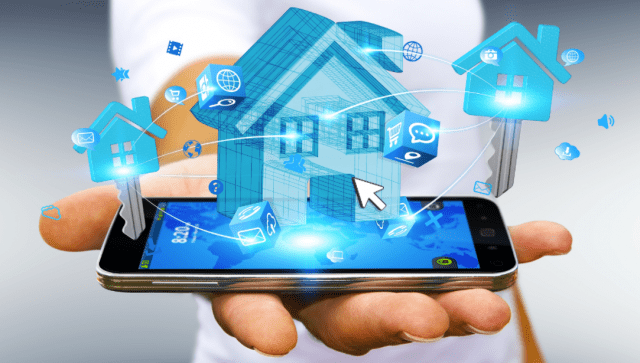 Everyone is talking about smart homes, but what does it take to build one: money, time, a CalTech degree in cybernetics? An interesting question. I've never seen a "road map" to a smart home, so I decided to draw one.
Where to Start
First things first. A smart home needs power and Internet to work, so you need to have a home WiFi network. Check if the WiFi signal reaches every room of your house. If the connection is unstable, you have to buy a WiFi extender or two. Check your passcode, because it's a clue to the security in internet of things.
The Journey Begins!
We begin with the command center (or Hub) to control all other gadgets.
If you're an Apple fan, you can go with Apple Home Kit, which is a software found on an iPad, Home Pod, and even an Apple TV Box. Starting with iOS 11, every iPad got the Home app from the box. Here's how it works:
Open the Settings window, find Home in the left pane and tap it.
Turn on 'Use this iPad as a Home Hub' toggle. Here you are!
Close Settings and find the Home icon. Tap it. The app will give you the option to add new smart devices
Note: If you have an Apple TV 4K box or Home Pod, you can delegate the hub functions to them as well. Simply sign them into the same iCloud account as your iPad. They will appear in your Home app under Automation.
On the downside, your hub must always be on and online for this to work. If your iPad never leaves your home, it's all right, but otherwise, you'll have to buy a Home Pod. A smart speaker with a built-in digital assistant actually makes a great hub!
Your other options are the smart speakers Amazon Alexa or Google Home. Place them within three feet of your router, download the Control app on your phone, and you're ready to roll!
Light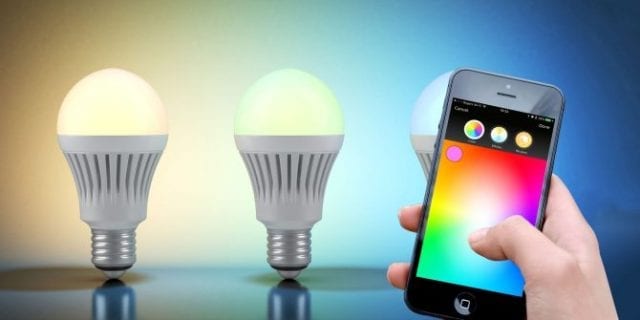 A home is called smart when it can control the environment: light, climate, power and water supply, and home appliances routines.
Let's start with light. This way you'll see the result at once. Fortunately, you don't have to drill holes in the walls—buy smart bulbs. Smart device makers always specify the hub that supports their products. Philips Hue and Ikea Trådfri are the most versatile brands that are compatible with Apple Home Kit, Amazon Alexa, and Google Home. LIFX and Nanoleaf panels work with both  Apple Home Kit and Google Home. Sylvania syncs with Apple Home Kit only. Every smart bulb has a detailed manual to save you trouble. Normally, after the bulbs are screwed in, the hub has to find them and add them to the online devices list.
Smart bulbs can be turned on and off by voice or by tapping an icon in the app. Some models can change the brightness and the color: from warm white to cold white, or any other color—violet, pink, yellow, green, or blue. The multi-colored bulbs will do for a living room and the dimmed bulbs for a bedroom. Installing smart bulbs in a bathroom or kitchen is a really smart thing to do because many people just forget to turn them off. So the next time you suddenly remember that you left the kitchen light on, don't get up and trudge downstairs: take your phone and turn the light off with a couple of taps, or ask your digital assistant to do this.
Power Control
Well, we figured out what smart bulbs are for: How about smart power outlets? You don't have to be a certified electrician to install these either; they're plug-in outlets. Surprisingly, Apple Home Kit won't support Sylvania outlets! It has a limited choice of these devices, mostly with the "i" prefix: iHome and iDevices. Amazon Alexa, however, supports Sylvania outlets, as well as GE ZigBee and Samsung SmartThings. Google Home is compatible with Belkin WeMo, TP-Link, Insignia, and some others.
Smart plug-in outlets aren't very popular, because it's hard to imagine how to use them. Still, I can give you some tips. How about Christmas lights? Or fans? Don't forget that smart outlets are programmable! You can set up the on/off timer for them. Thus, your Christmas tree lights will turn off exactly at 1:00 am and turn back on at 7:00 am. Isn't it great?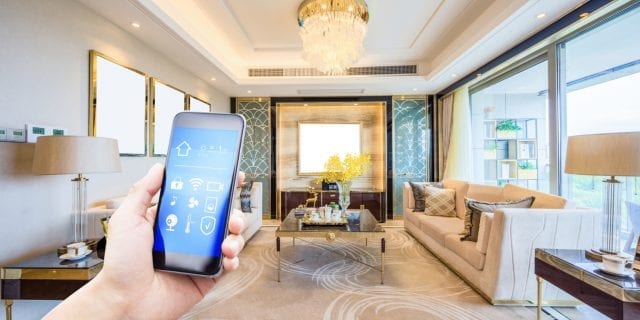 Almost There
Of course, a smart home can include more than smart bulbs, outlets, and speakers. You can add thermostats, smart TVs, and set-top boxes, and even door locks, video surveillance, and lawn sprinklers. Nevertheless, even the minimal set I described above is enough to make your life more cozy and comfortable.