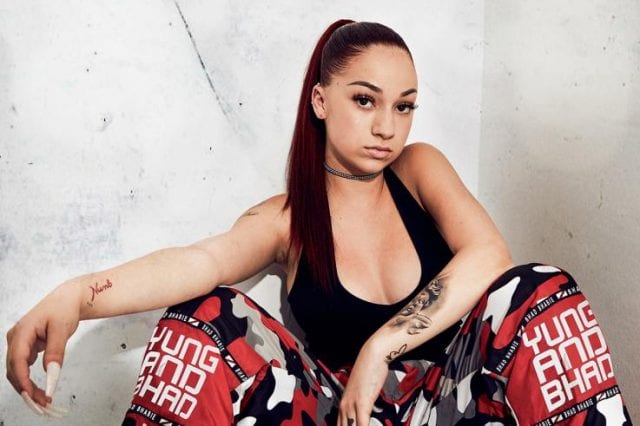 Bad Bhabie is the stage name of a popular social media star from America who goes by the name Danielle Bregoli. She's a popular rapper and an internet personality as well and became popular in 2016 after she appeared on Dr. Phil Show. Danielle was born in Boynton Beach in Florida on March 26th, 2003. The current net worth of "Cash Me Ousside" girl stands at $1Million.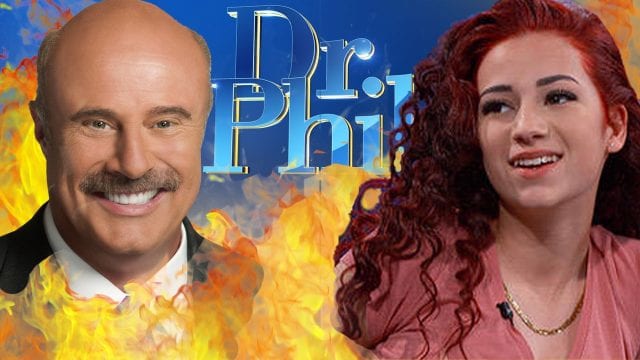 Career
As mentioned earlier, Bregoli became popular after she appeared, alongside her mother, in Dr. Phil show from September 2016. The show featured a discussion about everything from her twerking to car stealing and out-of-control behavior.
In that show, she told her audiences to "Cash me ousside, how bow dah?" while responding to them laughing. It wasn't the only time that she featured in Dr. Phil show as she was invited to the show later in 2017 as well.
Ever since, her number of fans on Facebook, Instagram and Twitter has continued to rise and she seems to have grabbed millions. She also made an appearance in the unofficial video of the single from Kodak Black which titled "Everything 1K". The song was released in the month of February in 2017 and it has already racked up more than 40m YouTube views.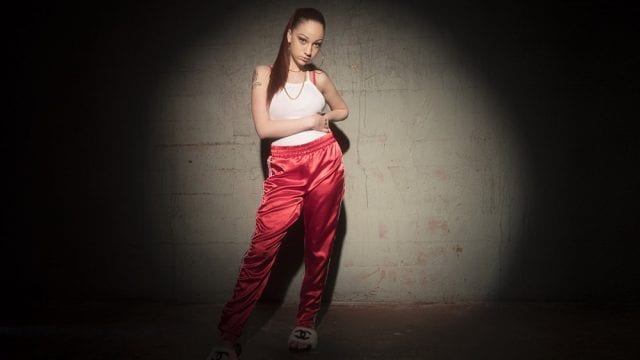 Bregoli's music is released with stage name of hers i.e. "Bhad Bhabie". She debuted with the single titled "These Heaux" which was an independent release from 2017. The song managed to reach the peak at #77 in Billboard Hot 100 while it ranked at #57 in Canadian Hot 100.
She also has quite a unique achievement as well. Actually, she became the youngest female rapper to have debuted on the charts when she did that at only 14 years of age. Bhad Bhabie has also signed multiple-album recording contract in September last year with Atlantic Records.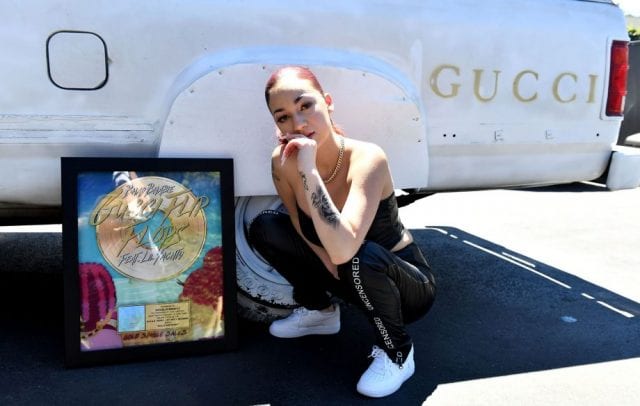 Following that up, she released her singles "Whachu Know", "Hi Bich", "Mama Don't Worry (Still Ain't Dirty)", and "I Got It". She also dropped a remix for "Roll In Peace" from Kodak Black as well as "Rubin Off the Paint" from YBN Nahmir.
Personal Information
Bhad Bhabie's height is 5ft and 2in and she is known for her Italian and Jewish descent. She enjoys current estimated net worth of $1m and in 2017 December she was reported to have paid $65000 mortgage for her mother when she presented it to her as her Christmas gift.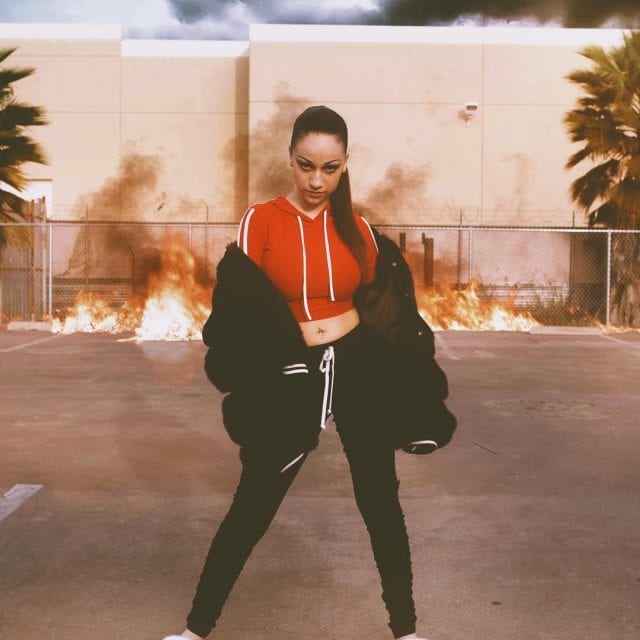 She also owns a clothing line with the name "Cashmeousside" as well. Some of her products from this clothing line include hoodies, shirts, blankets and Totes. She makes additional revenues through sale of her music and also with the help of sponsored posts on social media.
Bhad Bhabie also had Twitter beef with Soulja Boy earlier in 2017. She has been known for firing shots at the reality starts like Kylie Jenner as well as Kim Kardashian. Spirit Airlines banned her after the incident on 6th of February, 2017 that she had with a fellow passenger.