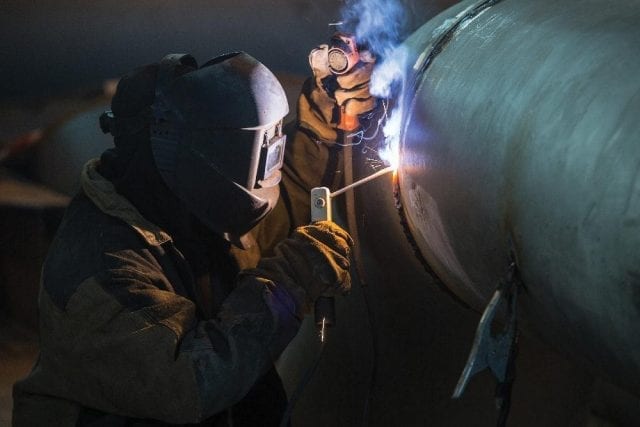 In today's world, with the advancement of the welding industry, welders have become very sought after tradesperson. This means that a career as a welder can be very promising and can have a lot of job opportunities. However, if you want to start building yourself handyman and to grow your skills in this industry, you will also need to have access to the proper tools.
Here are some of the must-have welding equipment you need to have in your workshop.
One of the most important things you must have is a welding helmet. This is what will keep your face and neck safe from any sparks from the welding process. Another important role of the welding helmet is to protect your eyes because of the bright flashes that can be blinding and do serious damage to your vision. This is why most of these helmets have a darkening tint on the glass, which you can look through.

There is no welder in this world that can work without at least one pair of clamps. Have you ever tried to work on something and it constantly moves away, or you push it away? Well, in this industry, you will have to very precise, which means you cannot afford your work-piece to move at all. By clamping it down, you ensure that the item will not move an inch away and that your work will be done accurately.
You can visit here if you are just starting to build your welding career and need the proper equipment.
Another safety equipment every welder must have are special gloves. With this piece of equipment, you will protect your hands while working from any hot pieces of metal flying away or sparks. Getting burnt by tiny and hot pieces of metal can be quite dangerous and can even get stuck inside of your skin. Make sure that you get a proper set of gloves with thick enough material to protect against anything coming at you.
Whenever you are finishing a project, you will have to use a metal file. Especially if you have been working on a smaller item and you need to do some finishing touches, you can use a metal file since a grinder can be a bit too big for those smaller projects.
Since we already mentioned the grinder, it is also worth noting that every welder has this piece of equipment in their workshop. With every project, you finish, you will have to do some polishing and grinding, which is why you should have at least one type of angle grinder ready.
Another favorite piece of equipment that a lot of welder s prefer over clamps when it comes to smaller projects is the welding magnets. You can use these magnets to hold any smaller pieces of metal in place and work on them without any clamps getting into your way. However, when it comes to larger projects, you will definitely have to use a clamp or sometimes even multiple clamps if you really want to hold it down.