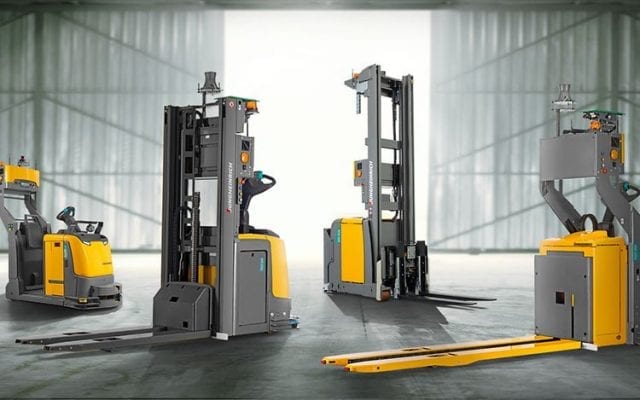 Automated guided vehicles (AGVs) are designed for handling materials in factories and goods in warehouses. They are more intuitive than manually operated vehicles and more flexible than stationary automation solutions. Automated guided vehicles are available in various sizes and degrees of customization. Some are designed with tailor-made platforms, while others use standard forklifts. The number of this type of vehicles is fast increasing.
Automatic guided vehicles find application in the most diverse sectors, including automotive, ceramics and tiles, distribution, electronics, food and beverage, paper and printing, as well as steel and heavy goods. Hospitals are another area in which this type of vehicle is particularly valuable for performing repetitive tasks, as it allows staff to spend more time treating patients and on more urgent tasks. Automated guided vehicles are also a valid solution for work-intensive environments with dangerous conditions.
In particular, there are two solutions available for driving an automated guided vehicle:
through physical floor paths, using a magnetic tape, an inductive wire, or colors,
and through elements that do not require ground installation, such as laser reflectors or natural objects in the environment.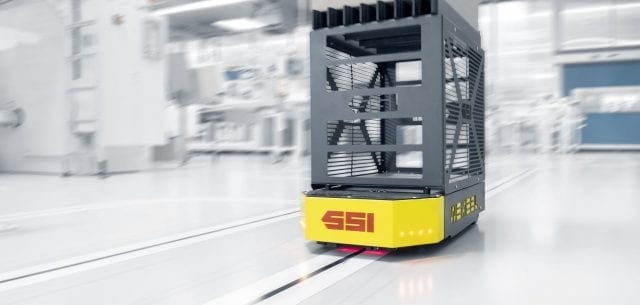 Each vehicle has sensors that allow it to follow a specific route. Moreover, each vehicle is controlled by specific software that interacts with the company's activity and warehouse management systems.
Precise control of automated guided vehicles helps to increase efficiency, strengthen safety, and increase the quality of work in factories and warehouses. Repetitive work leads to a certain degree of predictability, therefore offers the opportunity to improve processes and minimize quality problems. Controlled driving reduces to a minimum the risk of employee injury.
The AGV shuttles eliminate the movements performed by forklift or manual push. This has therefore considerable advantages:
Punctuality in the execution of the task and no destination mistakes.
Reduction of risks due to the handling of goods or risks derived from people, goods, machinery or structure damages.
Possibility to work 24/7 without human intervention.
Reliable and flexible transportation.
Easy reconfiguration of routes or insertion of new applications. Automatic guided vehicles (AGVs) in fact, follow pre-set paths moving from the warehouse area to the assembly and processing lines, and vice versa
Once the destination is reached, it is possible to: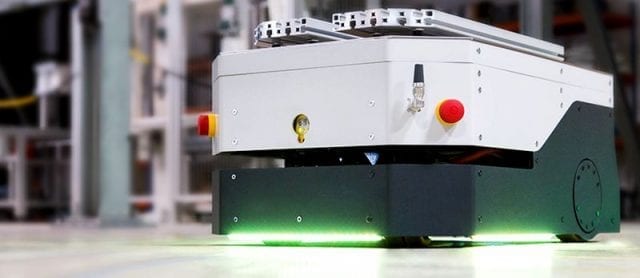 Automatically release the load in order to prepare for another load;
Wait for the carriers to be emptied or loaded.
Wait for the execution of a phase of the process.
Moreover, automatic guided vehicles can pass through picking areas at reduced speed and stop in defined positions with timed start or commanded by remote control. All the AGVs can also be equipped with a terminal, on which it is possible to show the types and quantities of components to be taken, the allocations, and the deposit on the truck.
AGVs are particularly suitable for transporting pallets, crates, baskets, trays or other elements, from one point to another in order to meet the needs of the processor due to the pure need for transfer.
To conclude, innovative, versatile and also very economical, the automated guided vehicles with automatic driving – therefore, without an operator – lend themselves to multiple uses. They allow revolutionizing the logistics and productive organization, favoring the application of the Lean Manufacturing logics and making it possible to realize in an optimal way the management of each process phase.
Axor Industries has many years of experience in the sector and, of course, deal also with AGVs. In this article, we tried to explain the main points of the technology of automated guided vehicles, but in case of questions or doubts, the experts of Axor Industries will be happy to help.