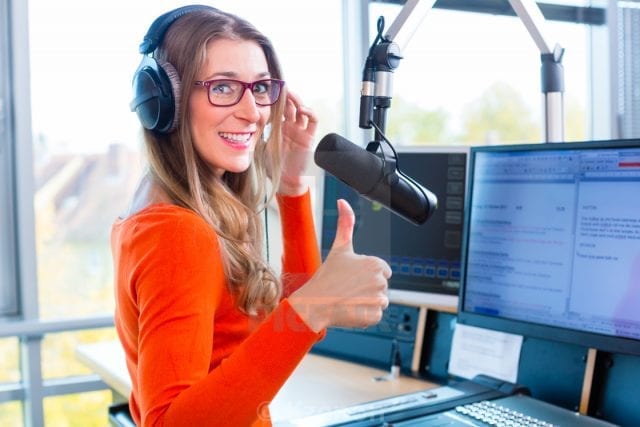 Despite pessimistic predictions, radio remained the most popular form of media communication. It turns out that this is the toughest medium, killed neither by film, television, video, nor the Internet. Thanks to the radio, some very prestigious professions were born.
A radio host is one of them.
Radio Presenter = Personality
A radio presenter on commercial music radio is not a journalist, and he should not be. But he must also know at least the basics of journalism. It is great that today, a lot of things can be learned. If you have the tenacity, you can be a great radio presenter (or as consultants like to call it, DJ).
A good radio presenter does not need to have a fabulous voice. It is preferable, but it's not the key. A good radio presenter is an overall personality. Or more precisely – a multimedia personality. So, what qualities do good radio presenters need to possess? Here are some answers…
Here Are 7 Desirable Qualities Of A Good Radio Presenter Or A Host:
1. They Need To Know To "Talk To" One Listener – Not To The Listeners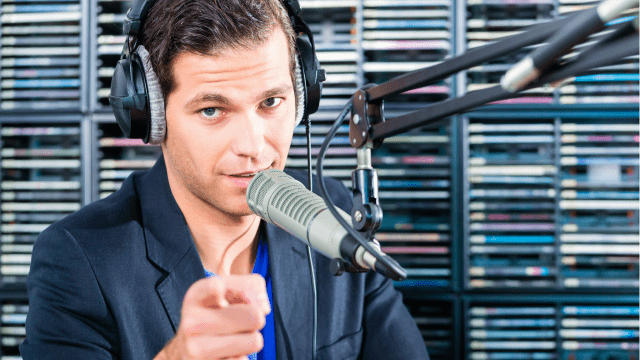 The story on the radio is not much different than the one at the coffee shop, at celebrations or on a break at work… You treat the listener as if he or she is there, besides you. Or more precisely, as if you were beside them and talking about all things, in everyday language.
What does it mean? Quite simply – when someone in a coffee shop asks you "What's the time?", you'll never answer with "It is exactly 8 hours and 47 minutes according to my clock," but rather, "It's 8:47″. The same manner should be applied on the radio. Then, it is not always good to be "too intimate" with the listener or the guest.
Radio is an intimate, emotional medium, but many take it for granted, so they often privatize the conversation with listeners and guests. So, you should talk on the radio the way you would talk as if you're not in front of the microphone. Still, you need to set some boundaries. Don't act, and don't pretend to be something you're not.
2. He Or She Has To Be An Actor
A good radio presenter must also be an actor. But not the one we all think of first. Like most of us, radio hosts are also normal people with their good days and bad days. These "bad" days can potentially be a big problem. Listeners don't care if your day started with getting up on your left foot or if you're nervous.
On the radio, the unnatural behaviour of the presenter is more easily noticed than in other media. But, again, that naturalness is learned. Listen to some radio stations like Chillout Radio.
Yep…you're really gonna chill out with them. It all sounds so spontaneous and easy. But not many people know how much of a hard work this requires.
This naturalness must often be played as an "acting role". But also, sometimes, you have to know how to act for an advertisement, for a sketch, for a phone call, etc. The most important "acting role" is when talking about things and topics that do not touch you. Then, you have to act that you are extremely interested in them. You need to handle the data on the topic that no one even suspects you're bored with. If you talk unconvincingly, don't even talk. If listeners hear you don't care – why would they be interested?
3. Must Be Well Informed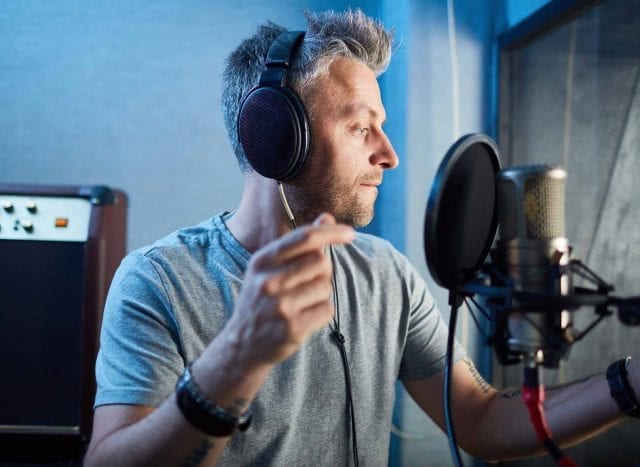 Imagine the following situation…
The whole world is talking about the FIFA World Cup. Your country is playing a game and you have absolutely no information about it in the program?! I hear you say – "But the whole world doesn't follow the World Cup in football." Oh yes – of course they do!
Or, when the whole world was talking about rescuing a boy from a cave in Thailand. It would be unimaginable that you don't have such information in the program. So you have to know where to find good information, and you have to know how to present them to your listeners.
4. They Must Know How To "Paint" In Words Or To Make Sound Pictures
That means you have to have a huge fund of words. You will get it by reading. A good radio presenter reads a lot. Everything. From newspapers, portals, through magazines and blogs to fiction and professional literature.
Only then you will be able to use the right word at the right time. When you add the effects and music to it – the listeners will have the full picture before their eyes. And they will be pleased. So you need to know how words and sound effects make a movie before the eyes of your listeners.
5. Must Be Computer And Digitally Literate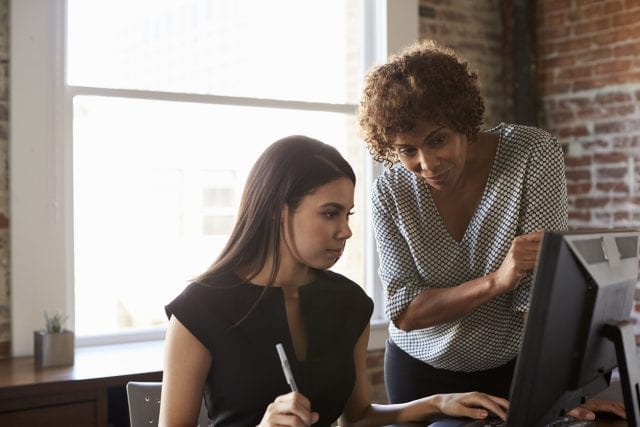 A good radio presenter or a host, besides his "presenting" abilities, must have some technical and digital skills as well. Besides knowing all the necessary software needed for his work – a good radio presenter must also know how to use sound processing software.
It often happens that you do not have an available audio designer – so you have to know how to do some things yourself. This extra knowledge also includes an easier photo and video processing, etc. The more knowledge you have, the better.
6. A Good Radio Host Must Always Improve And Work On Himself
A radio host always wants more. One of the great tools that radio hosts often don't like to use – is listening to the program. Listening to the program is a great feature. By listening to others, you will learn how to improve yourself.
Those who have the privilege of listening to a program with someone who has a lot of experience can soak up any well-meaning advice. And they can apply that in the program. This is not life-coaching, but the truth – you have to constantly improve yourself. Like any other job, being a radio host changes over time.
7. Must-Do Preparation Before, During And After The Program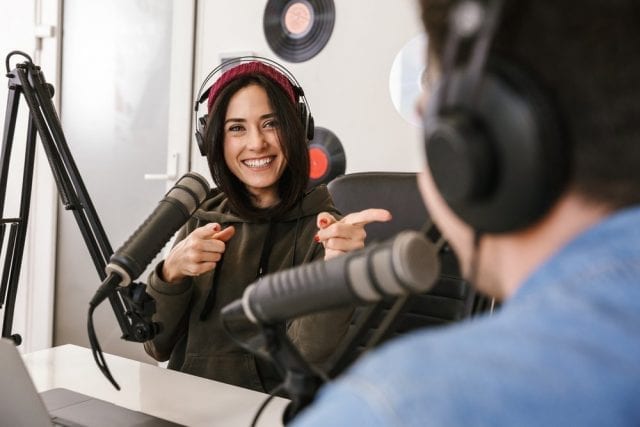 There is no such thing as a spontaneous presenter.
OK, there is – but even then, he or she must do the preparation work. Scoring points are much easier to come by when there is preparation involved. Execution of a program is better if you've spent some time preparing.
The preparation can also be enjoyable. During such work, new and even better ideas can be obtained, which is why it is the most powerful weapon of a good radio host. Preparation must be read, and preferably rehearsed, before the performance.