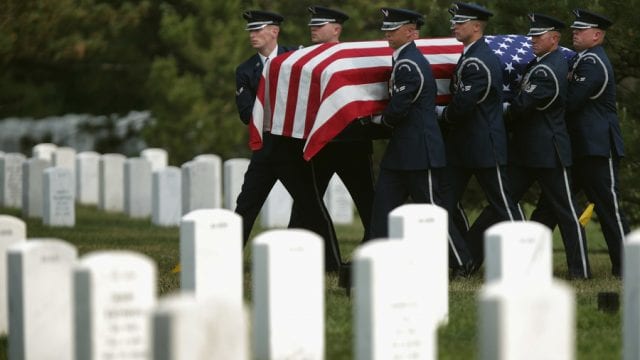 June 1, 2011. Washington. The startling revelation emerging from last week's Senate Veterans Affairs Committee meeting deserves repeating, '16 US military veterans commit suicide every day'.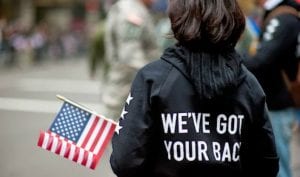 That was the reminder when the Veterans Administration reported that vets account for twenty percent of the estimated 30,000 suicides in America each year. That number jumps to almost 17 per day when active duty soldiers are included.
Paul Rieckhoff, head of the Iraq and Afghanistan Veterans of America, was quoted expressing his frustration. "The suicide rate is out of control. It's at epidemic proportions right now" he warned, "There are very few programs that are effective and there is a serious lack of national awareness".
Last month, a US Appeals Court agreed, "The VA's unchecked incompetence has gone on long enough". During that exact month, April 2011, 25 active duty US service members committed suicide. That was roughly half the number killed in battle in Afghanistan during the same time period.
While the Senate Veterans Affairs Committee had strong words for VA administrators, the VA continued its past explanation of multiple deployments overseas and the downturn in the economy at home. Committee Chair Sen. Patty Murray (D-WA) made her feelings clear stating, "We do not need the courts to tell us that much more can and should be done to relieve the invisible wounds of war".
The VA appears to be taking some steps to rectify the dilemma. In 2007, they launched a suicide help line for vets. Since its opening, the center has received over 400,000 calls from distraught veterans. Last month alone, the help line received over 14,000 calls from veterans. That was the largest total for a single month since the program's inception.
While the Senate Committee and Veterans Administration debate the causes of the staggering number of suicides and look for programs or answers to contain it, Senator Murray had harsh words for the culture of the military. "Although some steps have been taken, the stigma against mental health issues continues within the military and VA care is still often too difficult to access" she criticized, "This has had a tragic impact".
Senator Murray isn't the only one taking action on the issue. A group of her fellow US Senators, ten Democrats and one Republican, have petitioned President Obama to immediately change one example of the Federal government's lack of sensitivity on the issue. For decades, families of fallen service members have received a heart-felt condolence letter from the White House or someone from the highest level of government. Service members who commit suicide however, receive no such letter of condolence from their country.
Much was made of the issue when President Obama first took office. At the time, White House officials said the President was reviewing the policy. According to Senator Murray, the debate is over. It's time to act, on all fronts. She documented thirteen specific cases where military veterans had killed themselves while waiting for help from the VA.
Also testifying before the Senate Veterans Affairs Committee last week was 24 year-old Steven Bohn of Peabody Mass. Serving in Afghanistan, he was injured by the explosion of a suicide bomber's 2,000 pound bomb in 2008. Bohn summed up his dismay by explaining, "At this point, many months after becoming a veteran, I have yet to be assigned a VA primary care doctor". For veterans who need help and need it fast, there's always the group Iraq and Afghanistan Veterans of America. As their motto says, 'We've got your back'. Thank God somebody does.