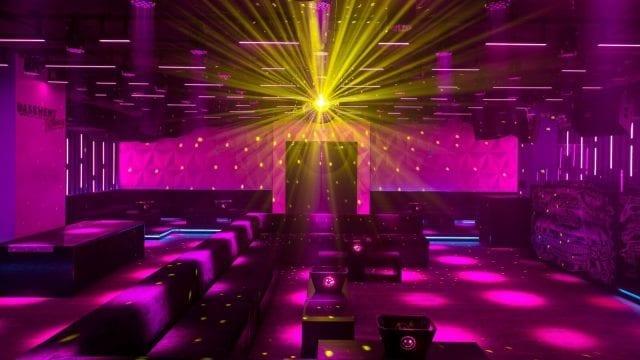 LONDON
Cirque le Soir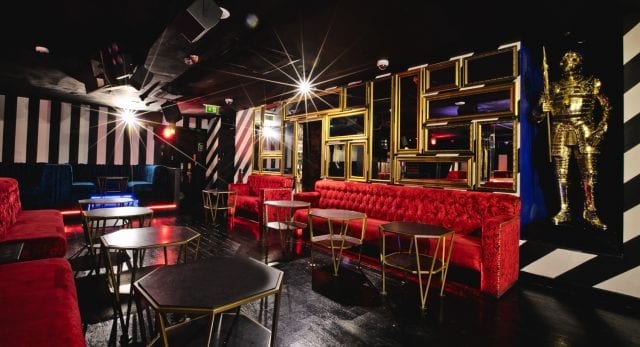 One of the most exclusive and probably most extravagant clubs in London's Soho district is the Cirque le Soir. With its circus-themed interior and entertainment, the Cirque le Soir has attracted some of the most high-end celebrities to party and perform behind their closed doors. With its outrageous performances and the varied daily event, it is a must-see for any London partygoer. Just don't forget to make a reservation and keep up with the dress code, because nobody has a guaranteed pass through those doors. 
The Cuckoo Club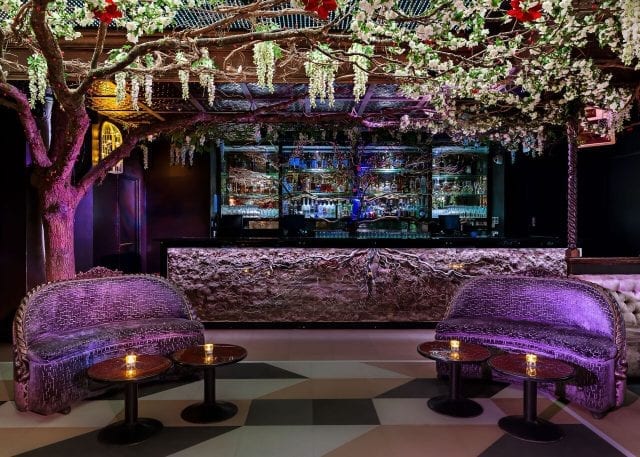 With it's fantasy styled interior, The Cuckoo Club is located on the border of Mayfair and Soho, only a few steps from Piccadilly Circus. With it's two floors it caters to all modern music tastes, offering Hip Hop and commercial House on the main floor, whilst pumping deep House beats in styles of Ibiza, Mykono and Tulum in the "Garden", which is ironically located in the basement. Recently redesigned by Barbara Hulanicki, it is equipped with the latest in sound and visual equipment, making the interior not just a delight for the eyes, but ears as well.
Libertine by Chinewhite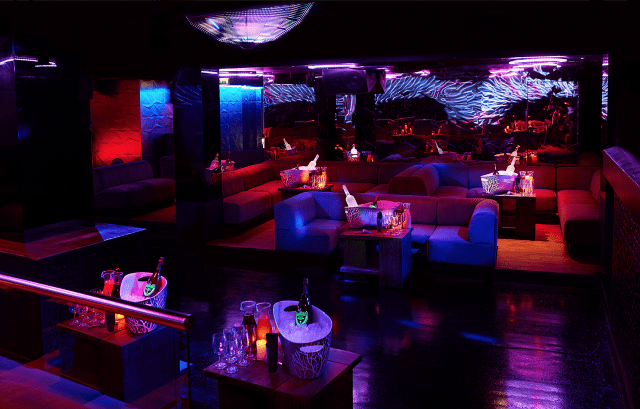 Located smack dab in the middle of London is the most premier luxury nightclub the capital has to offer. With its high end performing artists and even more exclusive guest list, Libertine is considered the peak of London's exclusive club scene. Opening four times a week, you can never not what or who you might find inside, since the club can boast of its clientele with the likes of Cara Delevingne, Lewis Hamilton and Rihanna, among many, many more.  
DUBAI
White Dubai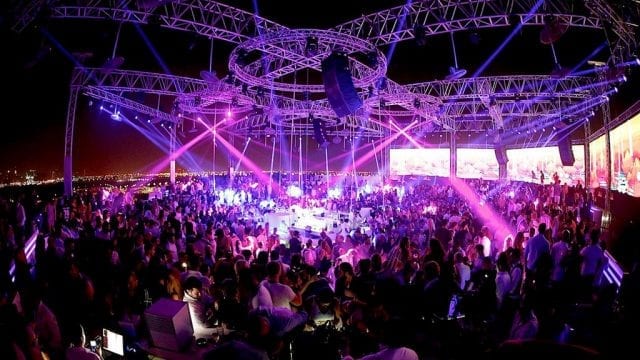 Located on the Rooftop of the Meydan Racecourse Grandstand, the White is rumored to be rated #16 in the DJ Mag's Top 100 Clubs 2019. Located next to the horse racetrack, White is probably THE most inaccessible location to visit, thanks to their extremely strict door policy. 
Even making reservations, it can cost up to several hundred Euros for a table to see the likes of Trey Songz, French Montana or even Jason Derulo take the stage. Offering quality dance music of varied genres, the White often receives many celebrity visitors, dining on the exquisite sushi menu. Its open roof location makes a perfect location to spend a brisk, starry night.
Base Dubai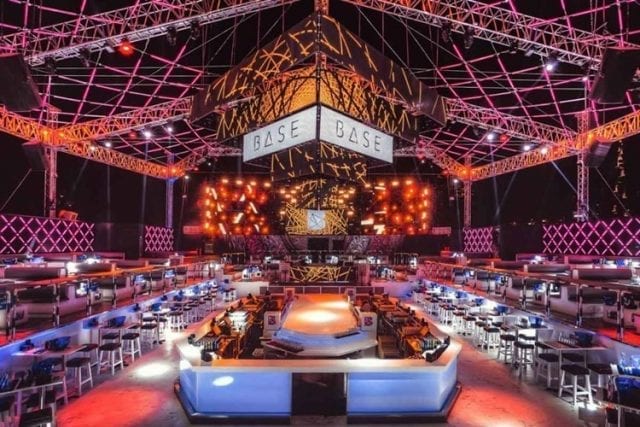 Located in the Dubai Design District, Base is one of the most sought out clubs in the metropolitan. Offering a great variety of celebrity performers and loads of dancefloor, this open roof venue is a must-see for any visiting Dubai. But only opening three times a week you should get there as soon as possible since its 2000 people capacity is rapidly filled.
Cavalli Club Dubai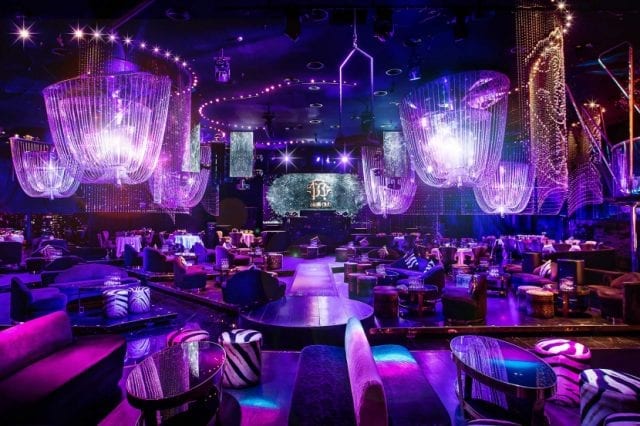 The Cavalli Club Dubai is located inside the Fairmont and is an indoor club, beautifully decorated with chandeliers and strategically positioned lighting. Their creative cocktails and wonderful shows have caught the attention of old and young to spend a few hours making new friends. Offering stunning acrobatic shows and a long list of top-grade DJs, the Cavalli Club is highly recommended to anyone who wants to have a good time. But don't forget the dress code, since it is one of Dubai's most glamorous locations.
IBIZA
Pacha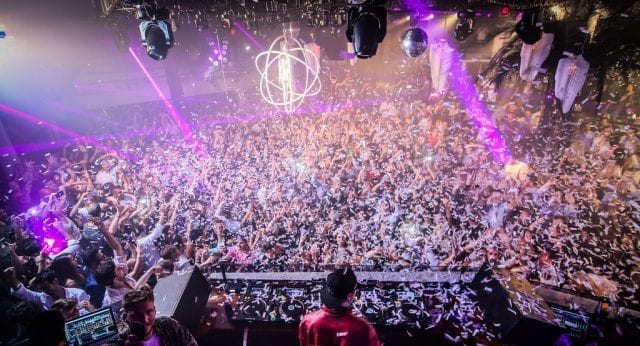 Ever since its opening in 1973, the Pacha has accepted dance lovers from all over the world through its white-walled gates. The huge dancefloor is acoustically ambiance with high-end technology controlled by masters of their art. The double cherry stem is the clubs logo and can be found from keyrings to stickers all over the globe. Being visited by performance artists such as Martin Solveig and Calvin Harris, and offering spectacular shows such as their masquerade Mondays, it is a must-see for anyone who visits the island. But plan your trip, since it's only open during summer and tables are gone before you know it. So check IbizaTables and book yourself one, before it is too late.

Ushuaia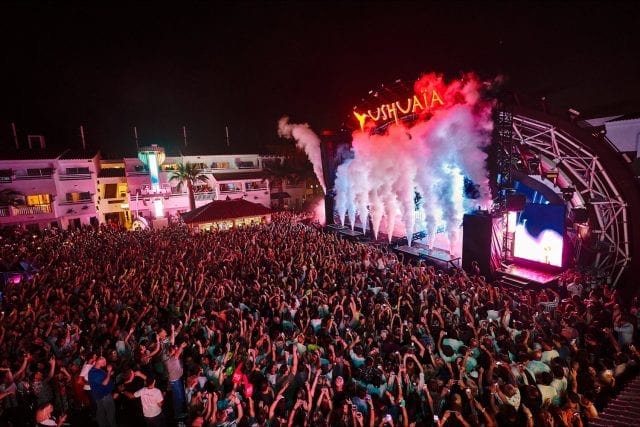 Ushuaia is a huge club located right next to the waterpark. With its enormous stage and inside pools, Ushuaia opens from late afternoon to early evening, making it the perfect place to be on the island instead of having a siesta. Showcasing great names such as David Guetta and Martin Garrix, it is a worthwhile visit to make. With its privileged VIPs tables, it would be recommended to reserve first.
Hï Ibiza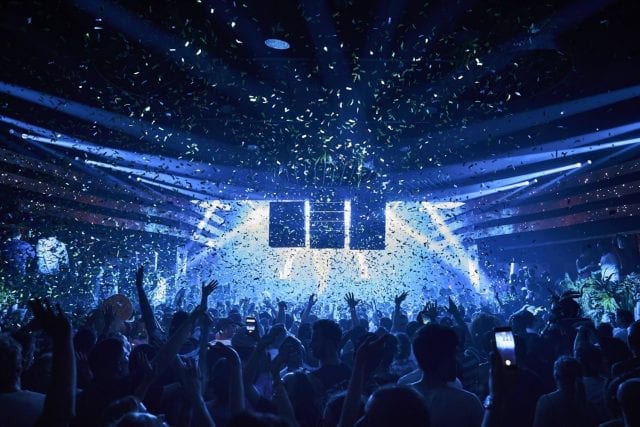 Just opposite the Ushuaia, you can find the Hï Ibiza, another huge club to dance away your Ibizan nights. Offering different shows in varied forms of entertainment all through the summer, clubbers should definitely visit the Hï Ibiza.
Amnesia
Being one of the oldest clubs on the island, it has achieved so much fame, that it has given the word Amnesia a new meaning. Having A-List guests seated at its high-end Ibiza tables, such as Leonardo DiCaprio, Shakira, and Cristiano Ronaldo, one can only rumor over its elegant VIP section. With its crazy summer nights, it's hard to choose when to go since it opens every evening.