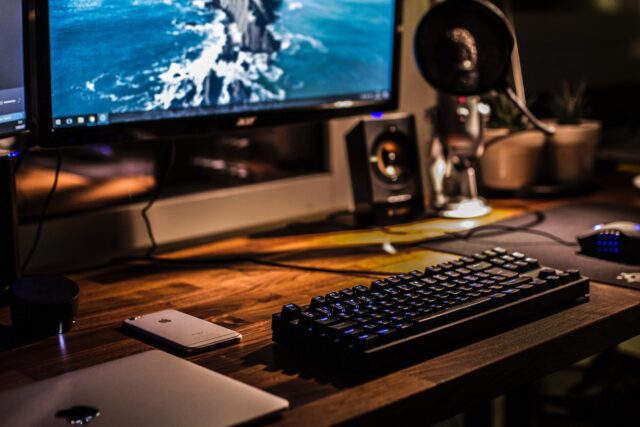 There are several reasons to order a solid wood desk top separately rather than a table. The frame may still be more than serviceable and pretty to look at, but the table top is ruined by time or kitchen knives. It can be replaced without sacrificing the table support. You can also pick up the table components separately to save money compared to buying an already assembled piece of furniture. And, of course, this method allows you not to compromise – you decide what your ideal table will be.
How to choose a wooden desk top?
Today there are a huge variety of types of desks and tabletops. The number of proposals on the market is increasing every day. What could be problematic in choosing a tabletop? Decide on these parameters before you buy a wood desk top:
material – solid wood (pine, ash, oak) or plywood, MDF, plastic, versatile;
shape – circle or oval, square or rectangle;
parameters – diameter or length/width and thickness;
tinting – pure white and black, wood and stone shades.
Think about your needs when choosing a countertop for everyday use. Decide on the material, shape, parameters, and tint of your new desk top. We also recommend contacting a specialist, if necessary, to make the choice of desk top even easier.
What materials are used to make the custom desk top?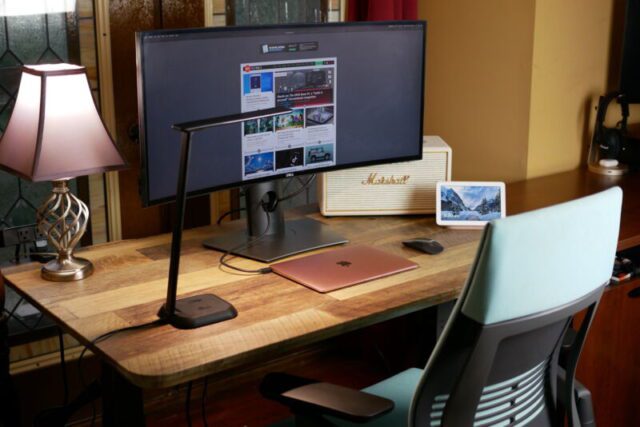 A desk top is one of the necessary elements in any interior. The most popular materials for manufacturing are:
Wood – they are in an affordable price category and very practical;
Versalite – the most popular tabletops, which have a smooth surface;
Isotope – isotope desk tops are scratch-resistant and easy to clean;
Glass – these desk tops look stylish, modern, and beautiful.
Knowing all the pros and cons of countertops made of any material and following simple rules of maintenance, you can be sure of the quality and long life of the desktop.
Advantages and disadvantages of modern wooden desk top
Most mass-produced desk tops have a depth of 60 cm; a little more rarely, there are 90 centimeters, and to find one with 120 cm depth is very difficult. Deeper countertops are made to order, which is associated with additional costs, but they can be perfectly matched to your kitchen's needs.
Advantages:
easy processing and restoration (wood can be freely cut, repeatedly restored, varnished, and painted);
wooden worktops for the kitchen are warm to the touch and environmentally friendly, and exotic wood varieties are resistant to moisture;
Disadvantages:
susceptibility to stains and scratches (if the tabletop is made of softwood);
poor tolerance of contact with high temperatures – in this case, such a combustible material as wood, at least, loses its usual color;
susceptibility to burnout in the sun.
If you decide to order a wooden desk top for the kitchen, before choosing the model, decide on the location of the kitchen set.
What kind of wood is suitable for making a custom desk top?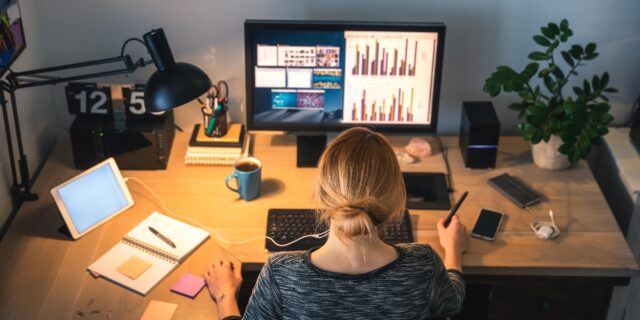 For those, who appreciate natural, high-quality materials, we can recommend exotic wood table tops. Such products are distinguished by their durability and very good performance parameters. The high content of natural oils and silicic acid in wood directly affects the hardness and high dimensional stability of elements made of it.
Custom wood desk tops made of moisture-resistant woods such as teak, Merbau, Iroko, and rosewood. They are successfully used in "wet" environments (i.e., kitchen and bathroom). They have exceptional visual qualities. Their pattern and rich color palette (depending on species – from deep brown to dark with a golden glow) give solid elegance to the kitchen.
Protective composition
Exposed wood is at risk of ingress of moisture, the appearance of woodworms, tarnishing. On a leveled and smooth surface of wooden products, one of the products offered below is applied.
Vegetable, synthetic or mineral oil can saturate the countertop deep into. It happens quickly drying, not completely drying and gradually hardening in the air. Deep penetration allows you to create a neutral layer that repels moisture, food acids and fatty components. The oil is applied with a brush or a piece of lint-free cloth.
Waxing the countertop will retain its original color. But unlike other protective products, wax is less durable and requires regular application. There are no chemically active components in the mixture, the processed product remains breathable, gets a slight sheen, and has a light, pleasant aroma. Before application, the countertop is lubricated with linseed oil, a mixture of wax and oil, or a combination of oil, rosin and turpentine. Instead of bees, you can take carnauba wax, which is more resistant to thermal shock.
Using paint or varnish with a colored pigment will change the natural color of the wood. The main requirement is the hydrophobicity of the composition, which is applied in the amount of 6-10 layers. The technological operation will require a lot of time, but the output will be a smooth and beautiful surface. To add attractiveness, decoupage or painting is performed along the edges of the tabletop.
What to treat and how to care for a solid wood desk top?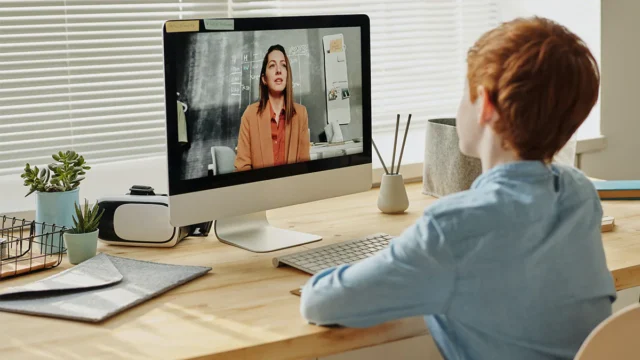 This type of countertop can be protected in two ways. You only have to choose between varnish and oil. Both protect the wood well against moisture and minor mechanical damage.
Oiling makes the wood cope better with high temperatures but also darkens a bit. Varnish can provide a good finish to a tabletop, but it can crack or peel over time. In addition, it belongs to the category of flammable materials.
Cleaning wooden tabletop, not strict brushes and sponges, so as not to damage the surface.
Table treatment Removal of various stains is recommended using soft cloths and natural products without abrasives, strictly follow the instructions for use of this cleaning agent.
Minor scratches and stubborn stains on the surface of a wooden tabletop can be sanded down with fine abrasive sandpaper and then polished with a wood polish finish.
For such a countertop to serve you as long as possible, you should keep it from overheating. A special protection strip should be installed over the oven and the dishwasher to protect them from hot air and water vapor.