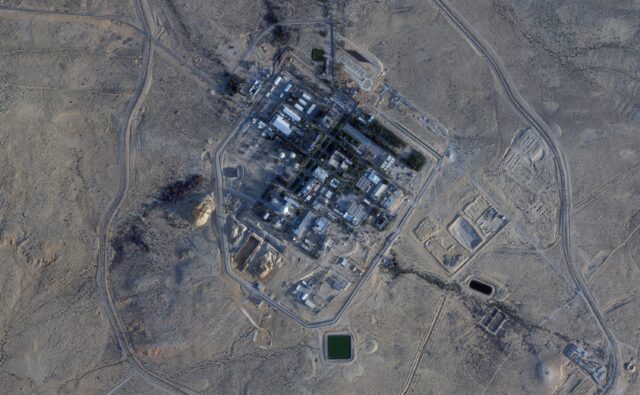 Secret US Military Bases in Israel exposed
January 3, 2013. Tel Aviv. How many secret US military bases are there in Israel that the American people don't know about? Six…wait, seven…no, eight. It seems the more research one does, the more secret US bases one finds in the Jewish State. Of the 8 known current and future bases, none is garnering more questions, from Congress as well as the American people, than the mysterious new US facility in Israel named, oddly enough, Base 911.
Layout of Site 911 in Israel. Image courtesy of the US Army.
Secret only to the American people
For decades, Americans have made it abundantly clear that they are against putting US troops in harm's way in the millennia-old Middle East War. But recent discoveries and disclosures by the US Army Corps of Engineers show that the US has a larger military presence in Israel than most Americans are aware.
---
---
This past summer, in response to sanctions and threatening rhetoric from Washington and Israel, the Iranian Revolutionary Guard warned American officials that their secret US military bases in Israel weren't a secret. Iranian leaders insisted that should the US or Israel launch an unprovoked attack upon Iran, the Persian-Islamic State would retaliate against not only Israeli military bases, but all 6 US military bases in Israel as well.
In August, WND quoted Iranian military leaders warning the US, "America has several secret military bases in different areas of the occupied Palestinian territory (Israel) at which it houses ammunition, smart bombs, missiles and other military armaments…Should Israel attack Iran, then surely those bases will become the targets for Iranian missiles."
Reaching out to an unnamed diplomat, the outlet quotes the official confirming the existence of multiple secret US military bases in Israel. "American military bases in the occupied territories are considered secret and most of them are underground," the diplomat said, "These bases are known by codes 'Base 51' which houses ammunition, 'Base 53' which is located in an Israeli Air Force base, 'Base 54' is a hospital close to Tel Aviv used in emergency situations, and Bases '55' and '56' are used as ammunition and armaments reserves."
As far back as 2004, author William Arkin warned that the US military had no less than 5 secret military bases operating in Israel. In his book titled, 'Code Names', Arkin exposes them by name and also refers to them as, "Site 51", "Site 53", "Site 54", "Site 55", "Site 56", as well as additional, unspecified US bases.
Order your own copy of William Arkin's book 'Code Names' right here, compliments of Amazon.com.
Other US-Israeli Military Bases in Israel
Under the US Foreign Military Sales program, American military contractors and the US military itself have participated in the construction of a number of secret military bases in Israel over the past few years. In 1998, Israel and the US launched a $500 million construction project to build military facilities, mostly in the Negev Desert, allowing IDF forces to rapidly deploy throughout the West Bank.
Another secret US-Israeli military construction effort was documented in a commercial magazine called Engineering in Europe. The trade industry publication described the US construction of 3 military bases in Israel, built to house and support 20,000 troops. According to the outlet, the Israeli Air Force eventually moved into one of the bases after the US Army Corps of Engineers constructed a 2.5 mile long runway, 100 accompanying buildings and more than 10 miles of roads around the area.
Coming as a surprise to most Americans, the US Army Corps of Engineers actually has 3 offices in Israel due to the massive amount of American military construction in the Jewish State. In fact, the Corps makes no secret of its efforts on behalf of the Israeli military. Past Army Corps documents reveal that just over the past 2 years, the US has constructed $30 million in Air Force hangars at Nevatim Air Force Base and $20 million on a project to construct Air Force Bases to house Israel's unmanned Eitan aerial drones.
---
---
Site 911
The Washington Post was the first US news outlet to expose the existence of a new US military base in Israel. Calling it a "mysterious construction project in Israel", the publication goes on to marvel at the curious name given to the site by US officials – 'Site 911'.
As detailed above, the US has operated secret military bases in Israel for more than a decade. But they all follow the same, obvious naming system – Base 51, Base 52, Base 53, etc. This new underground, multi-level bunker deviates from that numerically ordered system for some reason and is named, 'Site 911'.
The Post quotes US Army Corps of Engineers documentation in describing the newest US-Israeli base in Israel called 'Site 911'. Located at an Israeli Air Force base near Tel Aviv, the 5-level, underground facility is expected to take more than 2 years to construct. According to the Corps' building plans, one level will contain a large auditorium. Another will house classrooms. And a third level will contain a secret laboratory protected by shock and radiation resistant doors. Each of the top three floors is designed to be 41,000 square feet, with the remaining, lowest 2 floors being smaller.
Construction notices for Site 911 contain a number of security-related rules. As is typical in the Jewish State, Israelis of Palestinian ethnicity are barred from working for the project's contractors or subcontractors. These employees must be either Israeli citizens, or citizens of specifically listed countries such as the US, Canada, most of Western Europe and even Venezuela and China. The US and Israeli work orders categorically state, "The employment of Palestinians is also forbidden."
Other mandates for the construction of the secret, underground facility include the existence of only "one gate only for both entering and exiting the site", "no exit or entrance to the site shall be allowed during work hours except for supply trucks", and "the collection of information of any type whatsoever related to base activities is prohibited".
Construction of Site 911 is expected to cost roughly $100 million. Investigators, including the report from the Washington Post, confirm additional secret US military bases in Israel. One secret construction project discovered by the publication is located in Israel and is also expected to cost $100 million. This newest base will begin construction in summer 2013 and like 'Site 911', construction contractors "must have a US secret or equivalent Israeli security clearance for the project, which is expected to take almost 2.5 years to complete."
The purpose of Site 911 is still not known, aside from speculation. When the Post contacted the Pentagon for details or an explanation, US military officials referred the questions to the Israeli Defense Ministry.