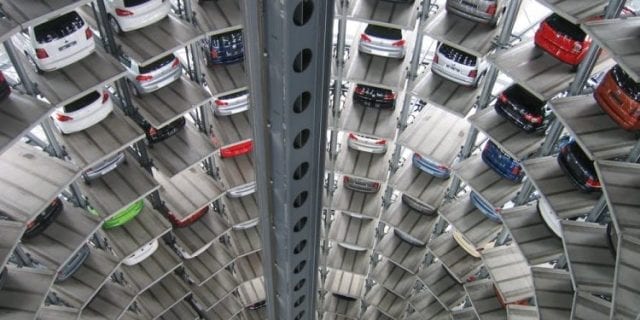 The automated car parking system is one of the best mechanical systems designed recently. It is very cost effective and it takes less space for parking. It's a multi-story parking area in which cars are stacked vertically and in this way, less volume is used as compared to the horizontal car parking system. This automatic car parking system uses a mechanical system to transport cars to and from this car parking unlike the drivers in a multi-story car parking. It's like an automated car storage space and is very useful in making the small space more useful.
Other names of automatic car parking system:
There are many other names for this automated car parking system which are as follows: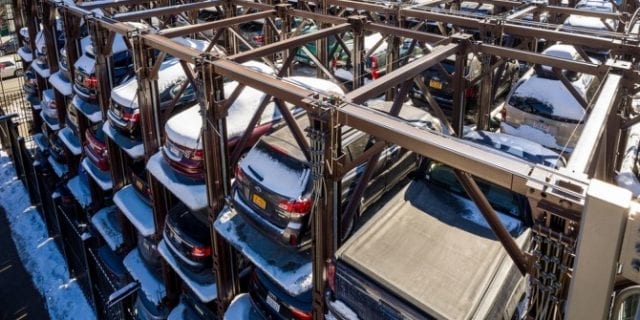 • Robotic garage parking
• Parking system of the car
• Mechanical parking and many more
History of an automated car parking system
This basically developed for two reasons:
1. More space for car parking.
2. Less availability of land for a parking lot.
This APS system was first used in Paris in 1905 at a garage. It was built of the concrete structure at that time and an elevator was used to lift the cars. Moreover, an attendant was appointed who regulates the parking of the cars. First driverless parking system was introduced in 1951 in Washington DC.
Saving of space:
Every automatic parking system uses one rule i.e. less space for the parking lot. Drivers and passengers are removed from the cars before it is parked. Then a semi or fully automated system issued to take the car up or down where it is parked at an empty spot. So you don't have to do anything. Just have to go there and leave it on the system. The only space issue is focused mainly on this automatic car parking system than the car parking.
• Parking space i.e. depth and width of the car along with the distance between the parked cars is reduced automatically. This is because there is no opening of doors for passengers and drivers. This generates more space.
• There are no long lines of drivers for moving the car in and out of the parking lot.
• The height of the ceiling is also less as there are no passengers or drivers allowed in the vicinity.
• No staircase or lifts are made as no pedestrians are entertained in this range.
All these things are avoided which provides more space and not a solid structure is needed. A concrete base is used for making this car parking system.
Other benefits of an automated car parking system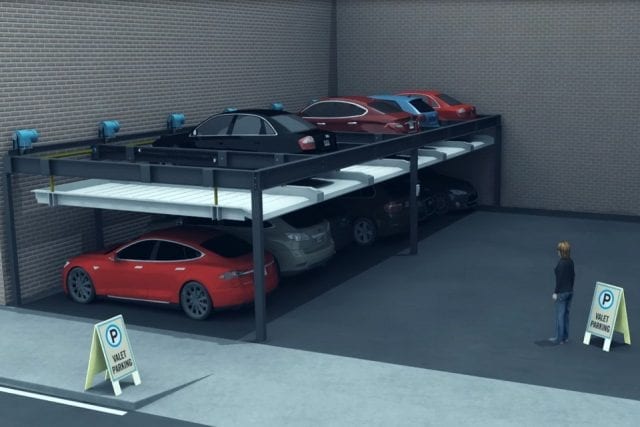 Apart from saving space it also has many secondary advantages which are given below:
• Your cars will be more secure and in the safe hands as no one can get inside this parking system.
• No scrapes and other dents will be present, unlike small parking lots.
• Drivers and other people traveling are also safe because they don't have to walk through these garages.
• You don't have to search for another parking lot and waste the emission of your engine.
• No developed ventilation or a lighting system is needed.
• The volume of the parking lot is of course minimized.
• It is constructed in less time.
• Handicap people also have access to it.
Problems of Automated car parking system: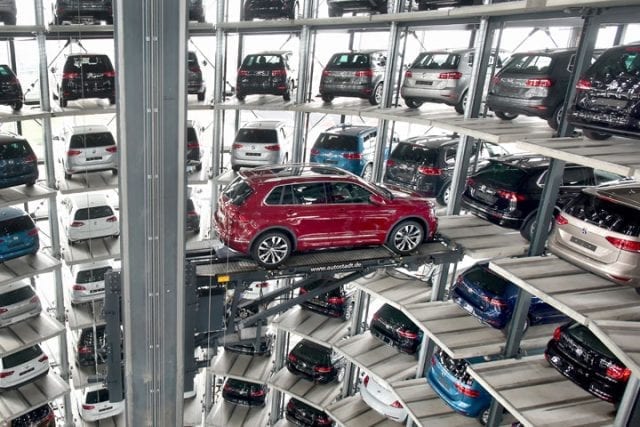 Apart from the advantages, there are also many disadvantages to this automated car parking system. There can be technical, planning problems or car parking system related problems of this system. Some of them are the following:
• Bad planning is the main reason that many customers are not satisfied with this system. These manufacturers design and built this on their own without consulting their customers. So before designing such a system one should always consult with his customers.
• This automatic car parking system is developed for the shopping malls and the train stations where the rush is almost the same throughout the day. But if you make this in front of a cinema or stadium then you will not be able to handle it at peak hours. You can manage it in the morning and evening but what about those rush hours. So think before you decide to build it.
• Many people are still not familiar with this type of parking system. So it causes more trouble.
But if you see or judge overall then you will see more advantages of this system then the side-effects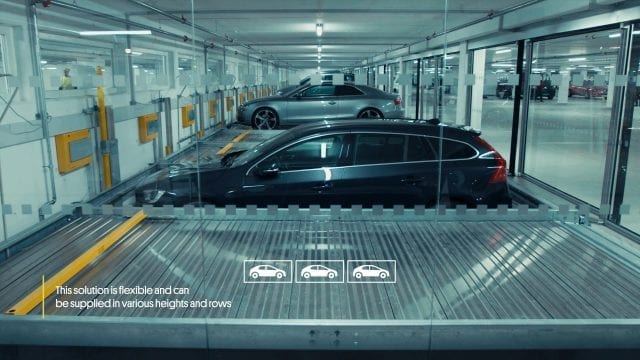 Fully vs semi-automated system.
In a fully automatic system, no attending is needed. You will exit your car from the entry spot and all the work is done mechanically and in the end, you will get your car with the cash slip to pay at the counter. But on the other end, a semi-automated system needs an attending or a driver who will park and get his car by himself. Check out CheapAirportParking for more details.